The nurse station needs to support the many ways people interact for learning and accommodate generational mentoring and apprenticeship as well as allow for different group sizes (e.g., one-to-one and one-to-many). More and more, the delivery of healthcare is integrated and collaborative – the standard nurse station of yesterday no longer supports this type of interaction.
Remember that patients visiting the station may have limited mobility and need a little extra space to move. Also allow ample space for storage shelves and other necessary furniture and equipment.
Each nurse will have more personal space to operate in their workstation, and each station can have a dedicated PPE storage space to better maintain supplies. Unfortunately, smaller storage spaces often mean that infrequently utilized items are not readily available and they languish in a large storage room often located on one end of a patient care unit.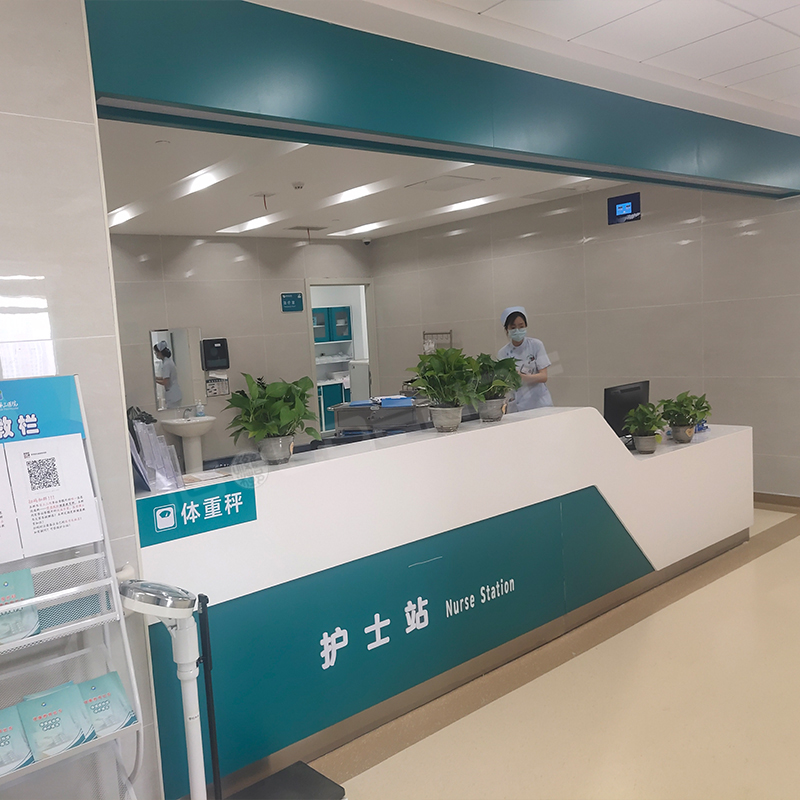 Space plays an important role in security, staff and patient safety, communication and physical demands on caregivers. Designers must strive to understand the relationships between different activity zones to prioritize adjacencies and configurations. Understanding the distribution of medication, food, supplies and information all contribute to the arrangement of spaces.
The nursing station serves as the bridge between patients and professionals of any medical facility. Whether it's a hectic, bustling hospital or a modest.
Shandong iGolden Furniture Co., Ltd. was established in 2012 in Jinan City, Shandong Province which is one of the biggest professional manufacturers of furniture and board. Such as hospital furniture, bank furniture various customized office furniture,Aluminum honeycomb panel and compact laminate board. iGOLDENOF is a large-scale manufacturing enterprise integrating design, development, production and sales. In past ten years, IGOLDENOF has insisted on open-mindedness, solidarity, mutual assistance, hardworking, pragmatic and humble entrepreneurial spirit and the pursuit of excellence who has been highly recognized and appraised by customers from all over the world.