Big Class Stage Boss Stage Basic Composition
1. Only when the length reaches 1800mm can it have enough visual sense to let people know at a glance that it belongs to the position of the leader.
2. The big class desk usually has a side cabinet (sub-cabinet) as a place for leaders to store files, and the desk is generally designed for storage space under the desktop.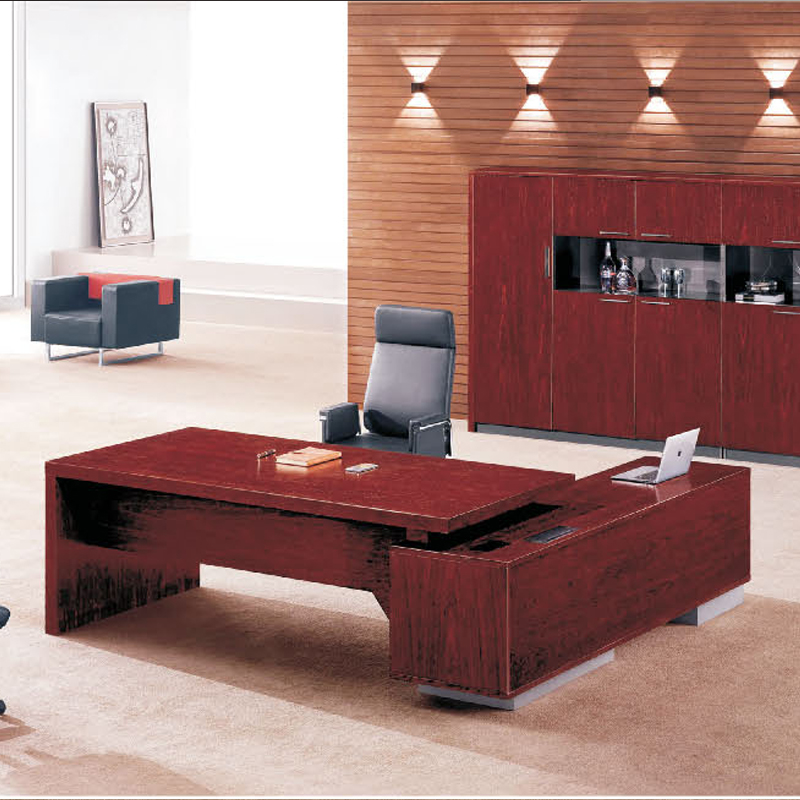 The material of big class stage, can use solid wood commonly, fibreboard, density board, fire prevention board and so on. And as entrepreneurial crowd more and more younger, now a few glass and the mesa that bake paint, also get young people's love.
Common size of big class table are: 1200, 1400, 1600, 1800, 2000, 2200, 2400, other sizes often need to be customized by manufacturers.
Due to the large plate size of the platform itself, better stability is required, and its frame structure should be taken into account. The steel bracket should be selected from the thickness, rationality of frame support and welding points. Baihe furniture is made of aluminum alloy, which ensures stability. The rustproof craft of additional steel frame, active cabinet bracket can affect user experience, spare parts should assure its performance and firm.
Shandong iGolden Furniture Co., Ltd. was established in 2012 in Jinan City, Shandong Province which is one of the biggest professional manufacturers of furniture and board. Such as hospital furniture, bank furniture various customized office furniture,Aluminum honeycomb panel and compact laminate board. iGOLDENOF is a large-scale manufacturing enterprise integrating design, development, production and sales. In past ten years, IGOLDENOF has insisted on open-mindedness, solidarity, mutual assistance, hardworking, pragmatic and humble entrepreneurial spirit and the pursuit of excellence who has been highly recognized and appraised by customers from all over the world.