Large panel, high flatness, aluminum honeycomb perforated sound-absorbing board adopt a hexagonal vertical composite aluminum plate, aluminum honeycomb core is in the vertical stress, the honeycomb core and each fixed cellular containment, do not move has good mechanical properties make aluminum honeycomb panel rigidity is greatly enhanced, flatness is greatly enhanced in the process of using, Changsheng aluminum honeycomb perforated sound-absorbing board can be larger than 1300mm*2400mm.
Plate high strength, light weight, with the same stiffness of aluminum honeycomb panel weight is only 1/5 of aluminum plate, 1/10 of steel plate, the total thickness of 15mm, panel 1.0, bottom 0.8 aluminum honeycomb panel, the weight of each square meter is only 6 kg. The aluminum honeycomb panel with a total thickness of 10mm, a panel of 0.5mm and a bottom plate of 0.5mm is 4kg per square meter. Compared with the traditional use of aluminum plate weight per square meter less than two kilograms, but its rigidity than aluminum plate to more than two times, and 4 mm aluminum veneer comparable, its cost performance is obviously higher than aluminum plate, aluminum veneer, effectively save materials.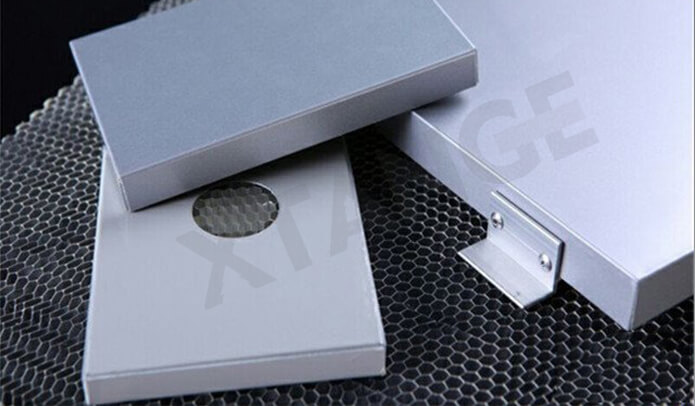 Sound absorption effect is good, fire, waterproof, due to the honeycomb aluminum plate inside the honeycomb core separated into many closed chamber, prevent the flow of air, the sound wave is obstructed, sound insulation effect, and the honeycomb core and panel and backplane between the sound-absorbing cotton or sound-absorbing cloth can effectively absorb the sound conducted by the punching panel, This double sound absorption design improves the sound absorption coefficient (up to 0.9 +).
Easy installation, each board can be separately disassembled, replaced, hook tower trial installation structure, easy installation, can improve work efficiency, shorten the construction period, save the cost of manual installation.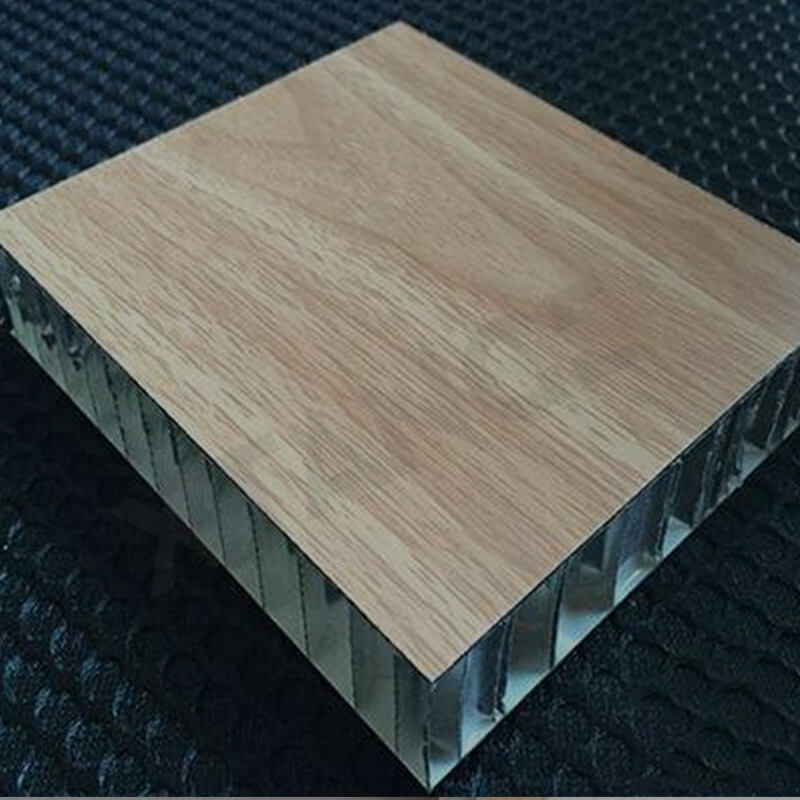 In size, punching shape, aperture, hole spacing, sound-absorbing cotton or sound-absorbing cloth, surface treatment and color can be customized according to customer needs, to meet customer personalized needs
Good fire performance, due to the aluminum honeycomb perforated sound-absorbing board aluminum products as raw materials, its fire can reach grade A.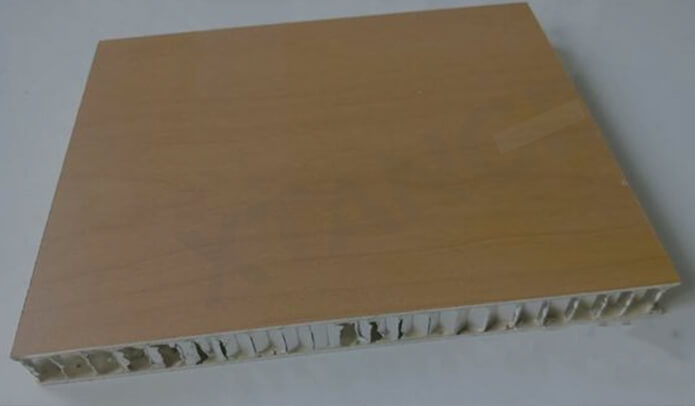 Shandong iGolden Furniture Co., Ltd. was established in 2012 in Jinan City, Shandong Province which is one of the biggest professional manufacturers of furniture and board. Such as hospital furniture, bank furniture various customized office furniture,Aluminum honeycomb panel and compact laminate board. iGOLDENOF is a large-scale manufacturing enterprise integrating design, development, production and sales. In past ten years, IGOLDENOF has insisted on open-mindedness, solidarity, mutual assistance, hardworking, pragmatic and humble entrepreneurial spirit and the pursuit of excellence who has been highly recognized and appraised by customers from all over the world.