Aluminum honeycomb panel is aviation technology applied in the commercial and civil buildings, transport a luxurious decoration materials such as adornment, the panel made of high quality aluminum alloy or high manganese alloy plate as base material, USES the fluorine carbon roller coating board or color of the lacquer that bake resistance, resistance to light on the scratch resistance of the lacquer that bake, color change, acid rain corrosion resistance than from clean sex type PVDF core material adopts hexagonal aluminum honeycomb core, Using roller forming technology to complete the front and back skin forming, automatic machine equipment folding, front and back skin in the installation side tightly bite.
Aluminum honeycomb panel adopts polymer film and modified epoxy, fully closed dust-free operation, high heat conduction value between aluminum skin and honeycomb, thermal expansion and contraction of internal and external aluminum skin synchronous; Honeycomb aluminum skin has small holes, so that the gas in the plate can flow freely; Sliding installation button system will not cause structural deformation when thermal expansion and contraction, it is a kind of high pressure, light green environmental protection decorative materials.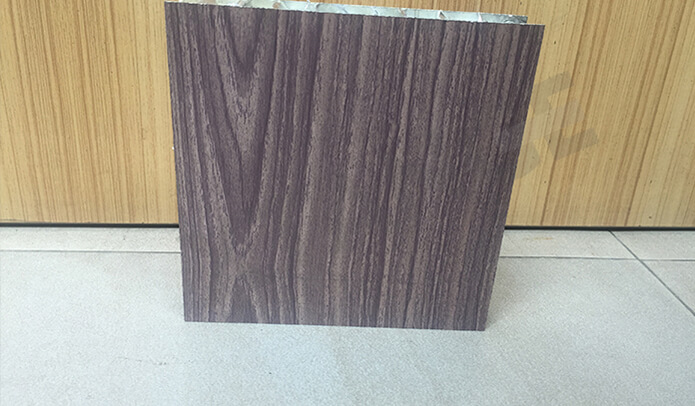 Features Advantages Performance
(1) Aluminum plate is non-combustible material, the middle sandwich contains a lot of air, sound insulation, heat insulation, no combustible material, fire rating reaches B1 level, waterproof, moisture-proof, no harmful gas release.
(2) The surface of aluminum honeycomb plate is treated by fluorocarbon resin with strong corrosion resistance, and there is no pinhole, crack and foaming for 48 hours by salt spray, which can guarantee the life of the product in more than 30 years. The picture
(3) Aluminum honeycomb panel belongs to pure aluminum products, does not volatilize any harmful gas to human body, no radioactivity and can be fully recycled, is a green energy saving and environmental protection products.
(4) Aluminum honeycomb panel is easy to dismantle and assemble, and will not destroy the plate. Because of its light weight, convenient transportation solid can be transported to different places for repeated use, it is made of aluminum hexagonal honeycomb, small density, greatly reduce the construction load and cost.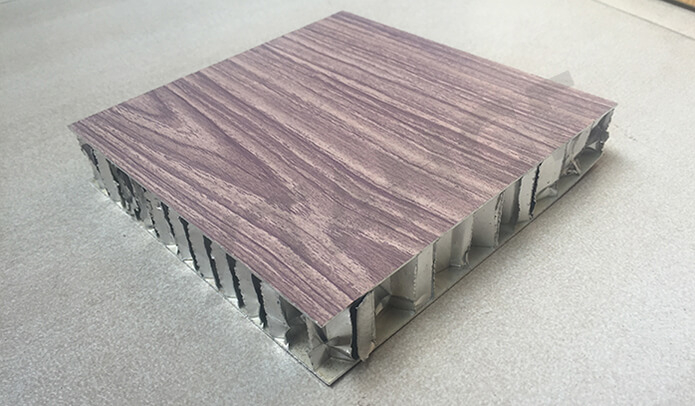 Shandong iGolden Furniture Co., Ltd. was established in 2012 in Jinan City, Shandong Province which is one of the biggest professional manufacturers of furniture and board. Such as hospital furniture, bank furniture various customized office furniture,Aluminum honeycomb panel and compact laminate board. iGOLDENOF is a large-scale manufacturing enterprise integrating design, development, production and sales. In past ten years, IGOLDENOF has insisted on open-mindedness, solidarity, mutual assistance, hardworking, pragmatic and humble entrepreneurial spirit and the pursuit of excellence who has been highly recognized and appraised by customers from all over the world.