The nurse station is one of the most fundamental- and demanding- points of service in any hospital setting.
However, behind these high-tech machines, there are indifference and emptiness, so that patients cannot feel the care of human nature. Therefore, in nurses The design of the station should pay attention to the indoor and outdoor environment of the hospital and the creation of the atmosphere of the entire building space, make full use of the surrounding natural environment, and strive to create a warm medical environment for patients. Therefore, it is very important that the hospital has a people-oriented medical architectural design concept.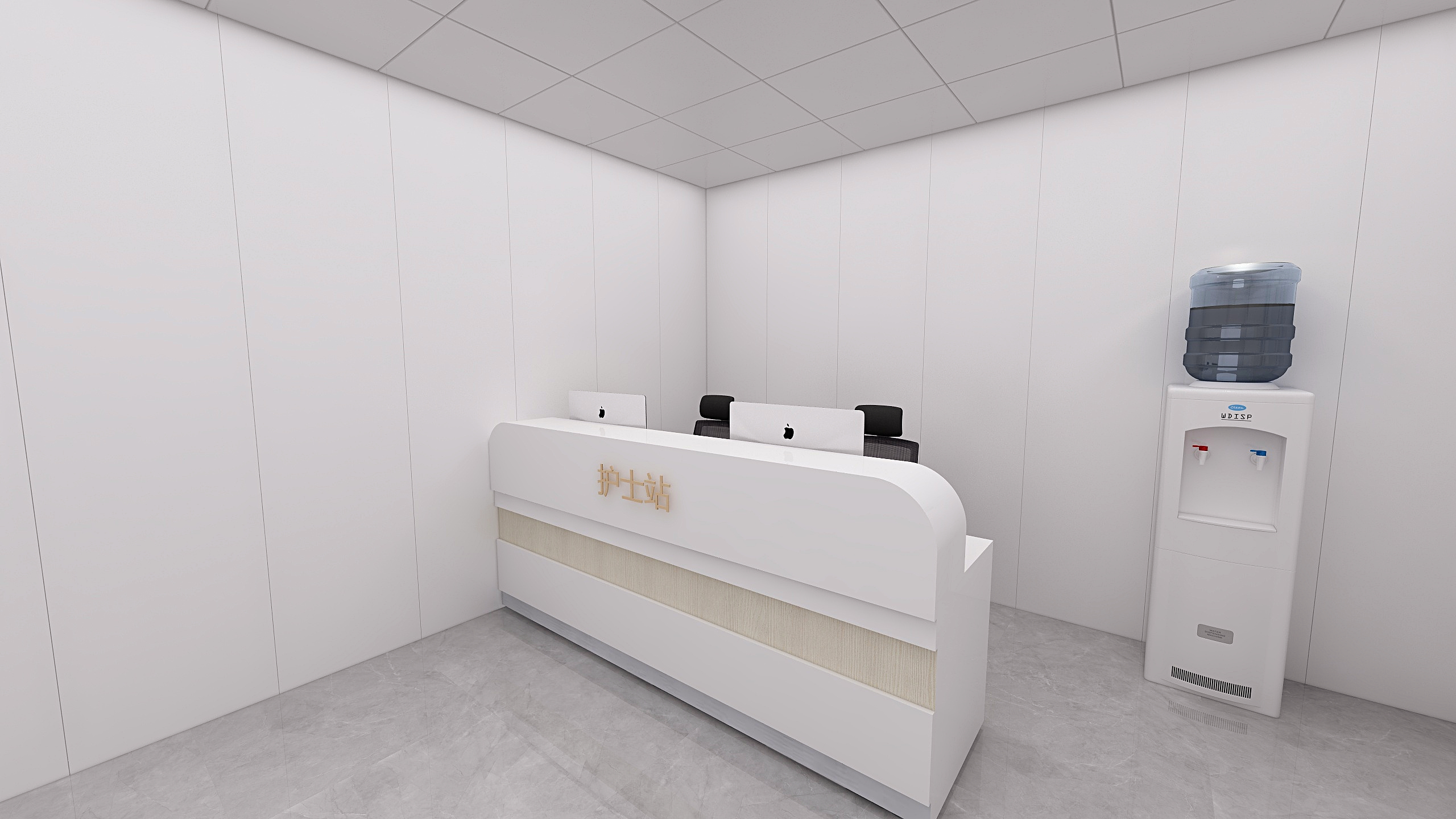 Many facilities report that they have had serious incidents of patients climbing over Nurse Station counters to physically attack staff members. This often leads to enclosing them with something that looks like a bullet-proof bank teller glass enclosure.
It is important for staff to feel comfortable and in control in their environment (as it is for the patients). Different situations and preferences require a level of flexibility to the work place to account for the various types of workflow.
You should leave enough room behind the nursing station for your staff to move around and for the storage of essentials like emergency medication. Enough space in front of the station ensures adequate space when people are being served. The nursing station should also be designed in a manner that leaves the lines of sight intact. This means nurses should see everything happening around them without having to strain their necks when seated.
Shandong iGolden Furniture Co., Ltd. was established in 2012 in Jinan City, Shandong Province which is one of the biggest professional manufacturers of furniture and board. Such as hospital furniture, bank furniture various customized office furniture,Aluminum honeycomb panel and compact laminate board. iGOLDENOF is a large-scale manufacturing enterprise integrating design, development, production and sales. In past ten years, IGOLDENOF has insisted on open-mindedness, solidarity, mutual assistance, hardworking, pragmatic and humble entrepreneurial spirit and the pursuit of excellence who has been highly recognized and appraised by customers from all over the world.