Advantages of a steel office furniture green environmental protection. Steel furniture from production to recycling almost no waste. Now the industrial water products of steel recycling production technology has been very mature, so the recovery of steel furniture is relatively easy.
Advantages two, from the point of view of processing, the flexibility of steel is very good, and has the stiffness to meet our needs. Therefore, the structural modeling of steel office furniture is diverse and easy to meet the needs of customers.
Three, steel office furniture is wear-resistant, will not burn, good processing technology based on corrosion prevention. "No man is perfect without gold." Steel office furniture has its downsides.
Weakness one, the texture is cold and hard.
Disadvantages two, office noise is too big, affect the environment.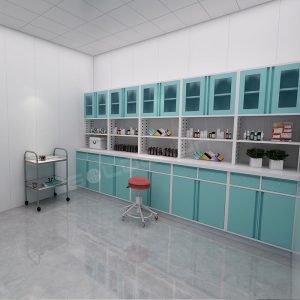 Shandong iGolden Furniture Co., Ltd. was established in 2012 in Jinan City, Shandong Province which is one of the biggest professional manufacturers of furniture and board. Such as hospital furniture, bank furniture various customized office furniture,Aluminum honeycomb panel and compact laminate board. iGOLDENOF is a large-scale manufacturing enterprise integrating design, development, production and sales. In past ten years, IGOLDENOF has insisted on open-mindedness, solidarity, mutual assistance, hardworking, pragmatic and humble entrepreneurial spirit and the pursuit of excellence who has been highly recognized and appraised by customers from all over the world.
iGoldenof has professional furniture R&D and design teams. With their continuous research and development, upgrading and improvement of products, iGOLDENOF has become the designated supplier of many hospitals, nursing homes, rehabilitation centers and other medical institutions, banks, financial centers and other financial outlets.