1、barrier function
Separate the working space of medical staff from the public space of ward corridor, and avoid non-staff entering the medical working office area. Passageways are left on both sides for the convenience and fast access of staff. The two examples above meet this requirement.
2、 Writing function
Nursing staff usually work in an area surrounded by cabinets and take notes. However, due to the need for patients or their family members to sign relevant documents, the depth of the high and low countertops should meet the size required by the staff outside the counter to write.
The depth of the high countertop is obviously insufficient. After it is put into use, the hospital puts it full of potted plants, which makes it impossible to write at all. Designers and users do not have a thorough understanding of the function of the high countertop.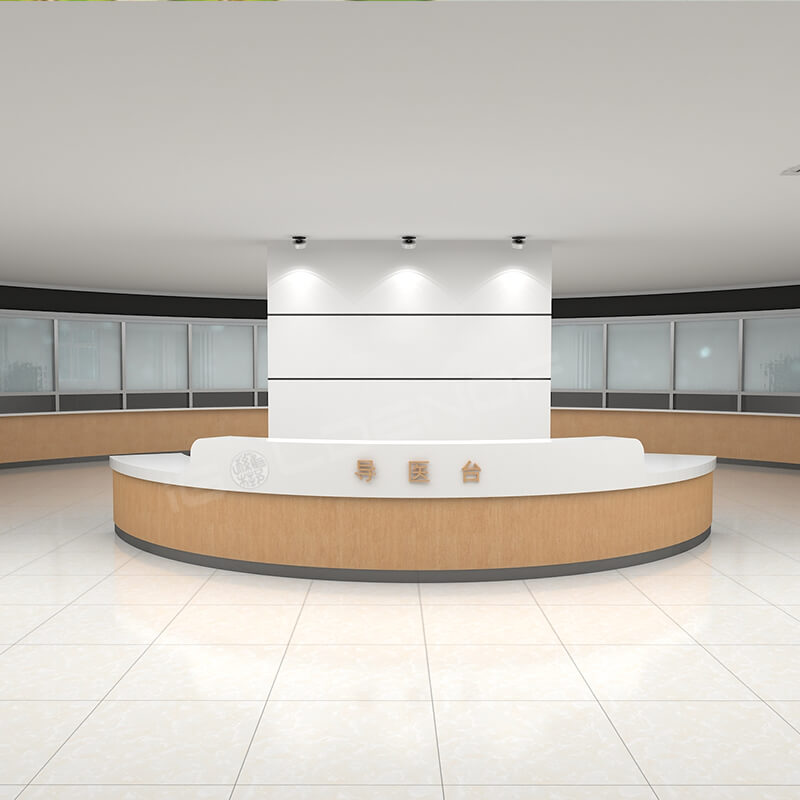 3、conducive to the function of observation
Nursing staff in writing, but also pay attention to the ward situation, especially personnel in and out. In order to facilitate the nursing staff can see the outside situation in the sitting position, so it is required that the nursing staff can see the panorama of the corridor through the low table, or see the entrance and exit of the ward. The two pictures of the case are low mesa facing the wall, narrow field of vision, unfavorable observation.
4、good for wheelchair writing
The flank of two low bar and mesa are 90 degrees Angle, and the mesa of cabinet body arrives the ground is straight, did not concave, such user appears easily when writing writing inconvenient circumstance, elbow ministry hangs in the air when writing, do not accord with human body mechanics.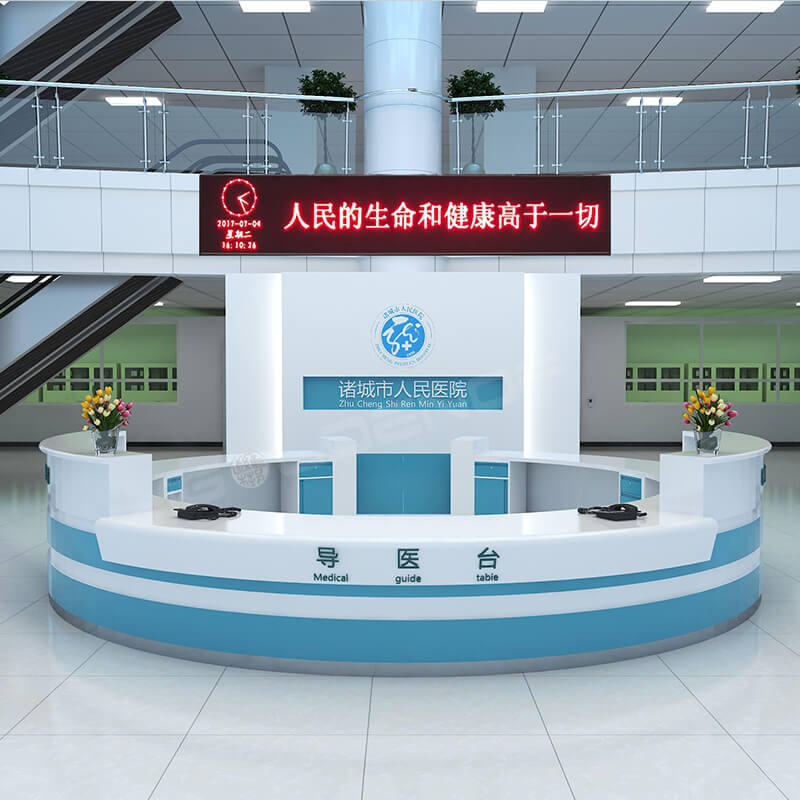 In medical process design, operation analysis and human body mechanics are two aspects that must be paid attention to. The former is the study of human movement in operation, while the latter is to make people more comfortable and effective by dealing with the coordination between human, machine and environment.
Shandong iGolden Furniture Co., Ltd. was established in 2012 in Jinan City, Shandong Province which is one of the biggest professional manufacturers of furniture and board. Such as hospital furniture, bank furniture various customized office furniture,Aluminum honeycomb panel and compact laminate board. iGOLDENOF is a large-scale manufacturing enterprise integrating design, development, production and sales. In past ten years, IGOLDENOF has insisted on open-mindedness, solidarity, mutual assistance, hardworking, pragmatic and humble entrepreneurial spirit and the pursuit of excellence who has been highly recognized and appraised by customers from all over the world.