Hospital furniture must meet the requirements of humanization. The first step of humanization requirement is to carry out ergonomics, the design should be humanized to facilitate the use of patients, such as the edges and corners to round corners, to design handrails, facilitate the patient to stand up, etc., at the same time tonal to be more lively, but also safe. Hospital furniture must be designed to be stable, strong and unshakable.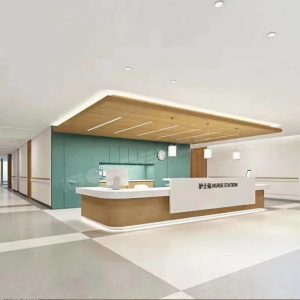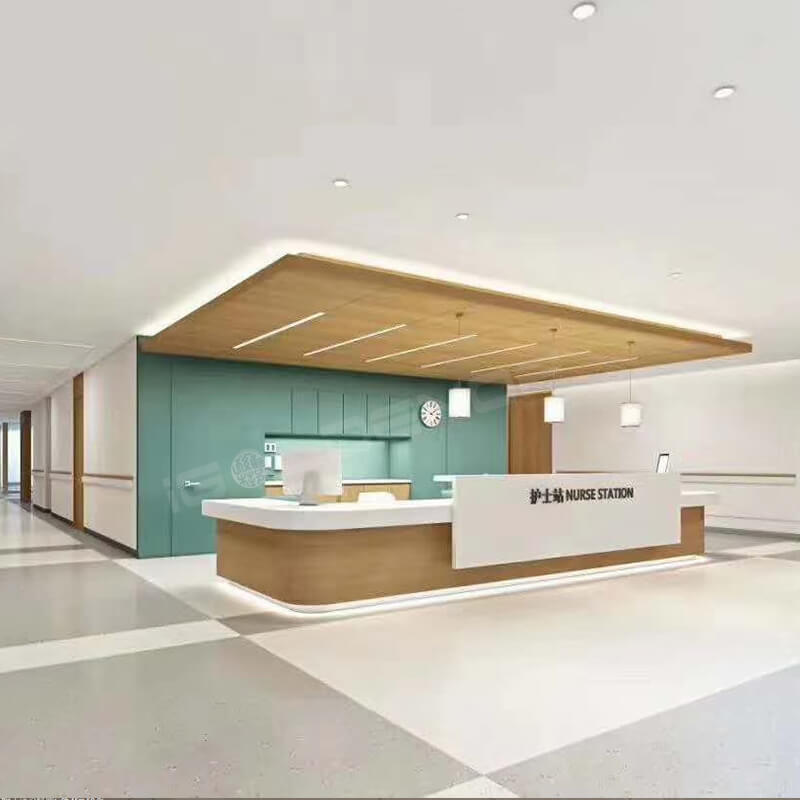 The humanization of hospital furniture must meet the needs of doctors and patients. For example, the design of the side table of the nurses' station should be based on the average height of Chinese women. Ergonomic design must also be considered in the seat design of visiting doctors. The seat height can be adjusted up and down, the seat surface should be adjusted before and after, and the material of the seat back and seat surface should have good air permeability.
  Meet medical functional needs. Hospital furniture users are mainly divided into two parts, one is doctors and nurses and other staff, the other part is patients. Statistics show that the average daily outpatient service in county and municipal hospitals is 5000, and the average daily outpatient service in provincial hospitals is usually more than 10,000 at the peak. With a large flow of people, furniture is more likely to be worn out, so the wear resistance and durability of hospital furniture become important criteria for procurement.
  Medical furniture must not only meet the requirements of durability, but also have the characteristics of laboratory furniture, acid and alkali resistance, corrosion resistance and moisture resistance. For example, the medical storage cabinet and medical device cabinet must be moisture-proof, anti-cross infection, strong wear resistance, and the handle of the medical medicine cabinet must be rust-proof. Medical artificial stone basin needs to prevent acid and alkali strong, with good heat resistance, pollution resistance, corrosion resistance and wear resistance.