Reception desks are the main interaction point for guests and should be designed to take this into account while still making it a practical and efficient workstation for the receptionist. Some also give the receptionist the ability to switch between standing or sitting throughout the workday.
If you have a budget that you are working with, make sure to tell your designer as this can affect the materials that you will ultimately use. They will be able to advise you on options that can keep it more affordable and may be more suitable in order to keep your design no compromise to what you need.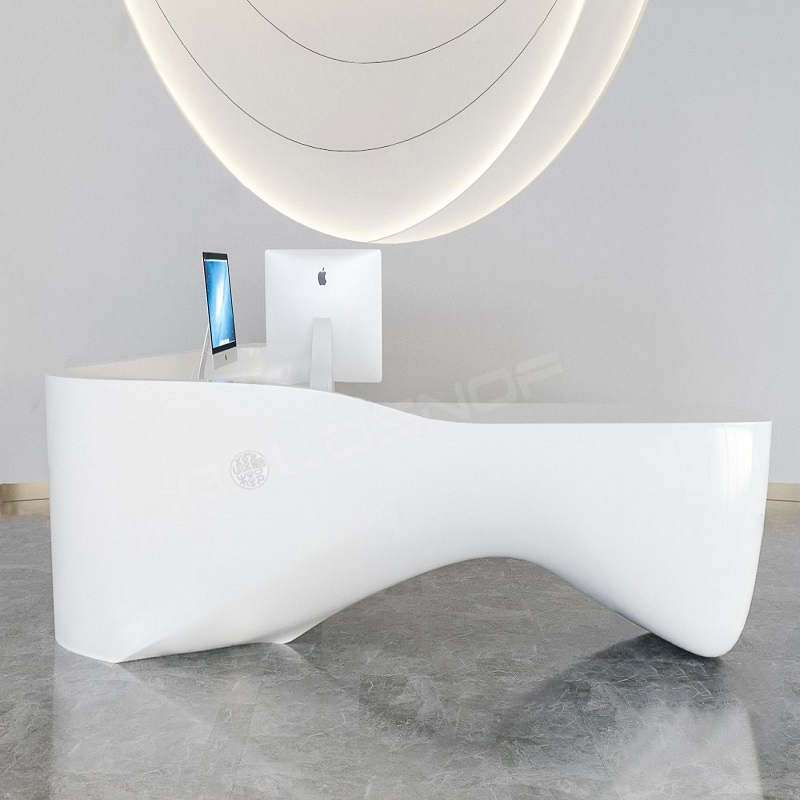 A design drawing should be made that fits your criteria. Now, this wont be the final design, so don't be afraid if it's not exactly as you envisioned. Go through your likes and thoughts with your designer so they can go back and create something that is more exact to your needs until it is perfect.
The reception desk is most often the focal point of the office reception and are designed to be eye-catching and obvious. Instead of being a standard office desk, many reception desks are custom made using materials such as marble, wood, cement, or steel to enhance the visitor's first impression and to reflect the company's unique identity.
Shandong iGolden Furniture Co., Ltd. was established in 2012 in Jinan City, Shandong Province which is one of the biggest professional manufacturers of furniture and board. Such as hospital furniture, bank furniture various customized office furniture,Aluminum honeycomb panel and compact laminate board. iGOLDENOF is a large-scale manufacturing enterprise integrating design, development, production and sales. In past ten years, IGOLDENOF has insisted on open-mindedness, solidarity, mutual assistance, hardworking, pragmatic and humble entrepreneurial spirit and the pursuit of excellence who has been highly recognized and appraised by customers from all over the world.