Safety of hospital office furniture
1, flat: from the width of the bottom of the furniture, the shaking degree of judgment, if the wider, about not shaking, then the furniture can smoothly stick to the ground.
2, strong and durable: judging from the thickness of the furniture structure, if the structure is thin, then the furniture is easy to damage.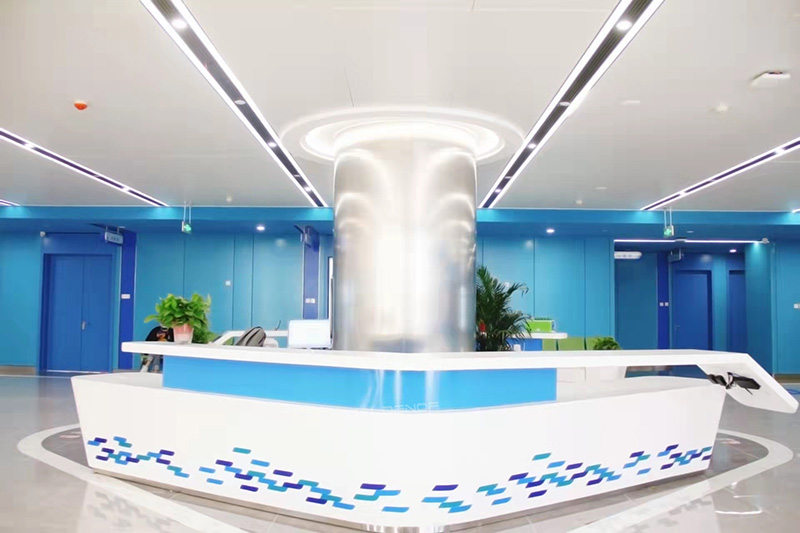 3, safe and reliable: judging from the processing degree of the corner of the furniture structure, if the furniture has a sharp corner or the human body can pass, the head can not pass the vacancy, so, it is not safe; The structure should be tight, no cracks, no head screws, with mortise and groove construction, so that there is safety.
Shandong iGolden Furniture Co., Ltd. was established in 2012 in Jinan City, Shandong Province which is one of the biggest professional manufacturers of furniture and board. Such as hospital furniture, bank furniture various customized office furniture,Aluminum honeycomb panel and compact laminate board. iGOLDENOF is a large-scale manufacturing enterprise integrating design, development, production and sales. In past ten years, IGOLDENOF has insisted on open-mindedness, solidarity, mutual assistance, hardworking, pragmatic and humble entrepreneurial spirit and the pursuit of excellence who has been highly recognized and appraised by customers from all over the world.