Healthcare environments must be rigorously cleaned and maintained. That's why we designed Commend's prefab form to have minimal seams in its surfaces.
The environment needs to consider and support the activities of the users. The space should accommodate multiple roles (e.g., physicians, nurses, radiologists) and different types of work (e.g., charting, group rounds, medication preparation and delivery and shift changes).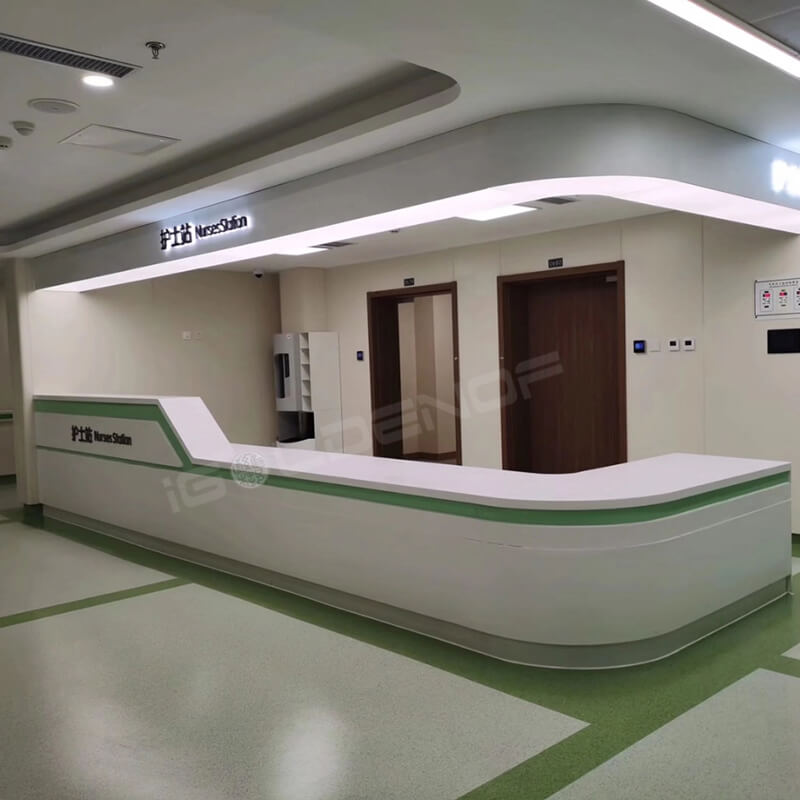 With the progress of the times, in the design of the hospital environment, the design concept of sustainable development of green hospital furniture must be more green. In order to conform to the development of the times, the hospital nurse station should also have the concept of sustainable development, not only in the design of furniture.
The nurse station needs to support the many ways people interact for learning and accommodate generational mentoring and apprenticeship as well as allow for different group sizes (e.g., one-to-one and one-to-many). More and more, the delivery of healthcare is integrated and collaborative – the standard nurse station of yesterday no longer supports this type of interaction.
Shandong iGolden Furniture Co., Ltd. was established in 2012 in Jinan City, Shandong Province which is one of the biggest professional manufacturers of furniture and board. Such as hospital furniture, bank furniture various customized office furniture,Aluminum honeycomb panel and compact laminate board. iGOLDENOF is a large-scale manufacturing enterprise integrating design, development, production and sales. In past ten years, IGOLDENOF has insisted on open-mindedness, solidarity, mutual assistance, hardworking, pragmatic and humble entrepreneurial spirit and the pursuit of excellence who has been highly recognized and appraised by customers from all over the world.