The representation that's portrayed in your reception area should be the absolute best representation possible as people form opinions based off of this initial impression. And, first impressions oftentimes last with us for a long time. Ultimately, your reception area should have the power to impress.
Despite of the method or material you're using, try to stay consistent with the style of your company, and the industry you're operating in.
When planning your Reception Design it's important to start your project with clear objectives on what you want to Reception Desk to be doing. If you get this right in the first stage, it will not only make you less stressed but will end up saving you valuable time and money. So start thinking what you actually want your reception desk to do. Forget about how it should look (that all comes later) and focus on the environment your reception desk will be in, and how it will function.
To sum it up, there are many stages that go into designing a Reception Desk. This is just one way we know works that can save you time and ultimately money, but most importantly leaving you with a design that works for you.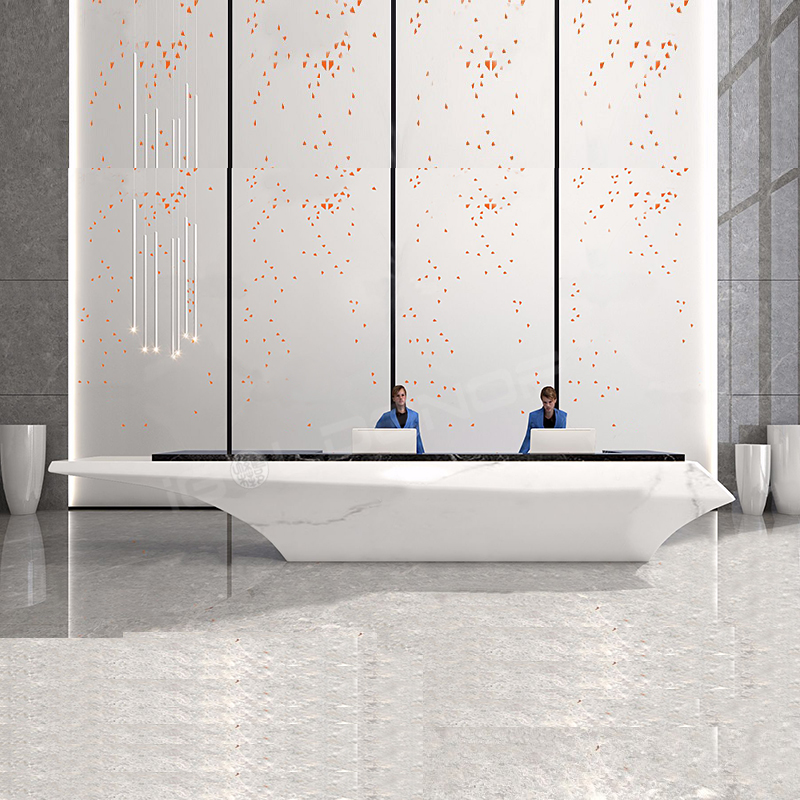 Your reception desk design plans should take audio visual (AV) installations and other technological elements into consideration. An LED infotainment display or large-scale video wall offers a vast range of options and adds drama to your space. Murals, wall graphics, wayfinding and digital signage can create a dynamic and engaging physical space. While looking at your AV and technological options, don't forget to plan for the necessities that provide courtesy and professional polish, such as sound diminishing and visual masking.
Shandong iGolden Furniture Co., Ltd. was established in 2012 in Jinan City, Shandong Province which is one of the biggest professional manufacturers of furniture and board. Such as hospital furniture, bank furniture various customized office furniture,Aluminum honeycomb panel and compact laminate board. iGOLDENOF is a large-scale manufacturing enterprise integrating design, development, production and sales. In past ten years, IGOLDENOF has insisted on open-mindedness, solidarity, mutual assistance, hardworking, pragmatic and humble entrepreneurial spirit and the pursuit of excellence who has been highly recognized and appraised by customers from all over the world.