These are the types of furniture that you find in the waiting room. It should be completely comfortable and helpful for your body's posture. Every hospital should have curvilinear furniture. It adds to their hospital furniture design.
The beds that you see in a hospital, both the normal and the upgraded ones, are the columnar type. They are stiff and sturdy. This furniture can withstand the weight of anybody who lies on them. This will always remain one of the top hospital furniture designs.
All the people who come into a hospital may not sit comfortably on any chair that they are offered. Some people need specially designed chairs or equipment. Not every patient that comes to your hospital is of the same height, weight, and character. They may be having health problems, sometimes which can be too severe. Ergonomic furniture solves the problem of discomfort in a hospital. It can also reduce the posture problems that you may be facing.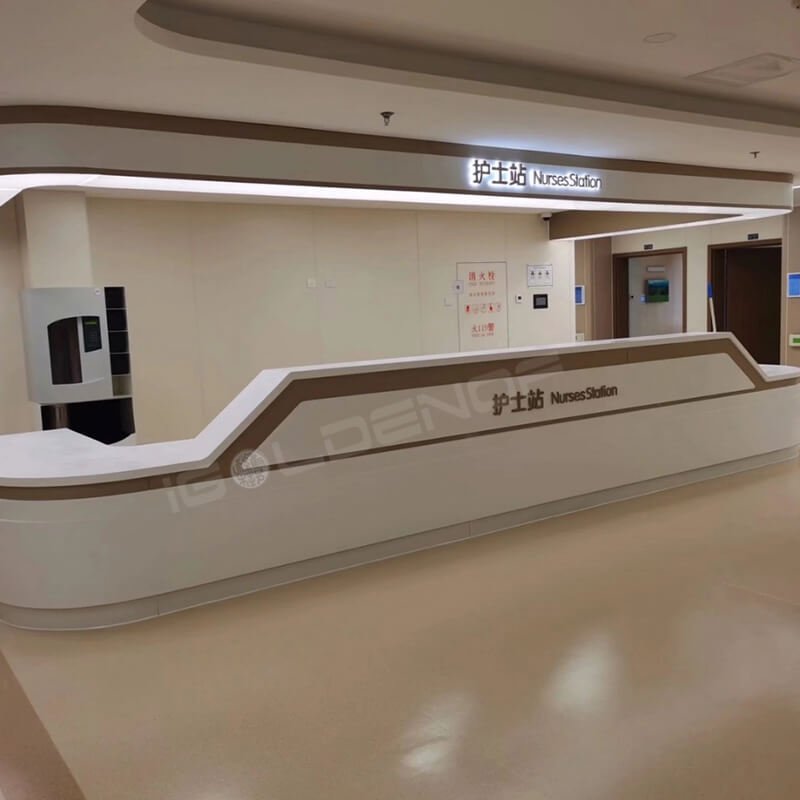 Healthcare furniture for receptions, waiting rooms and healthcare areas. Free rendering. Create a healtcare reception area with modular seating and sound absorbing lamps. Modular furniture.Sustainable furniture。Seamless Furniture.
Haven't you wished that your hospital would have more natural light and brightness? Well, problem solved! The biophilic interior design combines the outdoors and indoors. It connects areas with artificial light to an environment that provides natural light. It can be openly used in canteens as well as waiting areas. You can also use curved and perforated designs for furniture. This is a must for the manufacture of hospital furniture.
Shandong iGolden Furniture Co., Ltd. was established in 2012 in Jinan City, Shandong Province which is one of the biggest professional manufacturers of furniture and board. Such as hospital furniture, bank furniture various customized office furniture,Aluminum honeycomb panel and compact laminate board. iGOLDENOF is a large-scale manufacturing enterprise integrating design, development, production and sales. In past ten years, IGOLDENOF has insisted on open-mindedness, solidarity, mutual assistance, hardworking, pragmatic and humble entrepreneurial spirit and the pursuit of excellence who has been highly recognized and appraised by customers from all over the world.