A reception desk is the imposing furniture piece that gives life to the reception area. It is essentially the face of the business or company as it will more often than not have the company emblem ingrained in it. It draws attention from all who walk into the lobby. And it will be the place where data and information is shared. It needs to be of appropriate size and length, and have enough working area to satisfy users on either side.
Lit reception desks are perfect for lobbies where natural light barely reaches or is absent altogether. Not only does the lighting increase the brightness, but it also adds sophistication to the area. It is perfect for investment and technology companies as such desks create an ambiance of success and good financial health.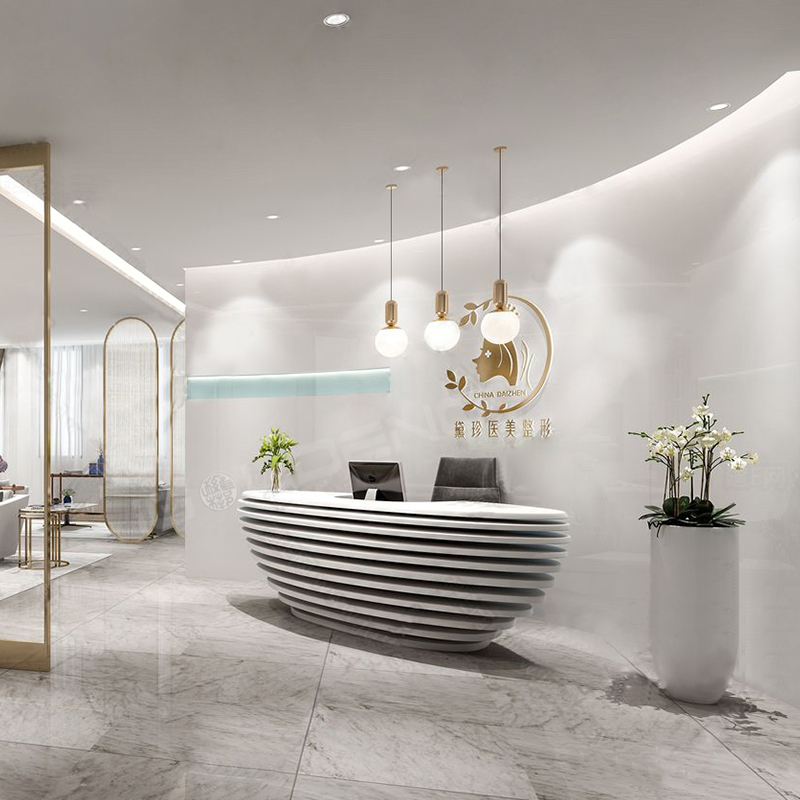 When it comes to first impressions, but there's a grain of truth in there. People form opinions the moment they see — and experience — your business's reception area. From visual appeal and comfort to function and technology, an effective reception design is both welcoming and comforting — and sets the tone for what is beyond: the heart of your business.
You'd be right to assume that industrial furnishing is not the most inviting and coziest office setting, but that's only before you've combined it with natural elements and cozy fabrics to improve its effect.
The reception area always makes an impact on your relations with clients, visitors and employees. Whether you are interviewing prospective employees or dealing with clients, the security features and ambience of your reception area will embark on creating a more solid relationship with your visitors. In the business world, it's important to know about the role business relationships play in increasing revenue and increasing productivity.
Shandong iGolden Furniture Co., Ltd. was established in 2012 in Jinan City, Shandong Province which is one of the biggest professional manufacturers of furniture and board. Such as hospital furniture, bank furniture various customized office furniture,Aluminum honeycomb panel and compact laminate board. iGOLDENOF is a large-scale manufacturing enterprise integrating design, development, production and sales. In past ten years, IGOLDENOF has insisted on open-mindedness, solidarity, mutual assistance, hardworking, pragmatic and humble entrepreneurial spirit and the pursuit of excellence who has been highly recognized and appraised by customers from all over the world.