The best layout and location of a nurse station requires an understanding of the ward functions, work zones, floor plan, and the communication and chart management systems. Layout and location are important to maximize care time and minimize travelling time.
Each nurse will have more personal space to operate in their workstation, and each station can have a dedicated PPE storage space to better maintain supplies. Unfortunately, smaller storage spaces often mean that infrequently utilized items are not readily available and they languish in a large storage room often located on one end of a patient care unit.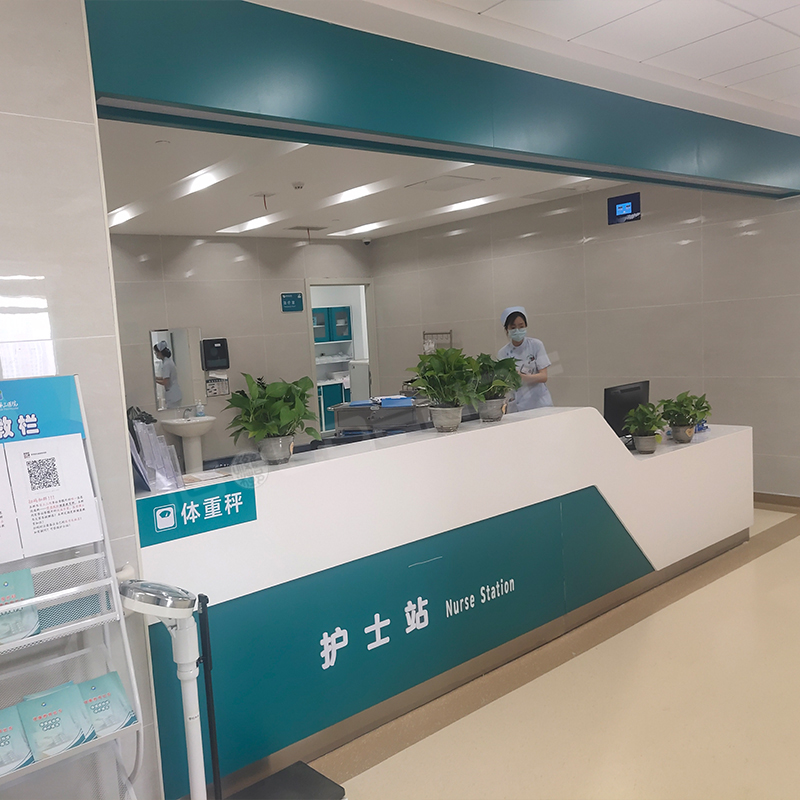 The nurses' station is the fulcrum of activity on the inpatient hospital floor. At some point, virtually every hospital function intersects at this critical junction, often simultaneously, via impromptu meetings among a wide cross-section of hospital staff.
While many hospitals won't be able to offer nurses much more personal space, they can better protect them within their existing spaces by making mechanical changes that increase positive pressure and air exchange in hallways and other key spaces.
Shandong iGolden Furniture Co., Ltd. was established in 2012 in Jinan City, Shandong Province which is one of the biggest professional manufacturers of furniture and board. Such as hospital furniture, bank furniture various customized office furniture,Aluminum honeycomb panel and compact laminate board. iGOLDENOF is a large-scale manufacturing enterprise integrating design, development, production and sales. In past ten years, IGOLDENOF has insisted on open-mindedness, solidarity, mutual assistance, hardworking, pragmatic and humble entrepreneurial spirit and the pursuit of excellence who has been highly recognized and appraised by customers from all over the world.