Better nurse station planning and design can reduce staff stress and fatigue, increase effectiveness in delivering care, improve patient safety, reduce patient and family stress and ultimately improve outcomes and overall healthcare delivery quality.
Nurse stations are important to healthcare design research and practice because they are physical sites where nursing staff work and interact with other nurses, physicians, patient families, other medical/hospital staff, students, administrators, and others. Additionally, nurses do important work at their stations, such as documentation of patient care plans, charting, and coordinating care responsibilities, all of which impact patient care delivery processes.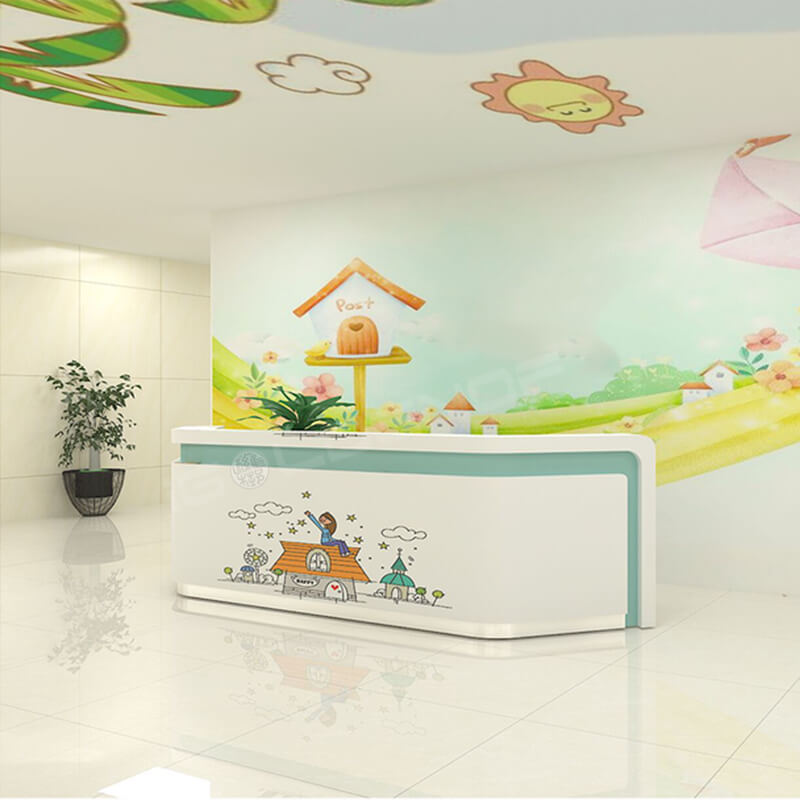 A centralized nursing station acts as a hub for staff administration, support and storage. Centralized nursing stations are usually placed near the main access to a patient floor or central location on a floor. It's important for centralized nursing stations to offer maximized views of patients from most angles. Centralized nursing stations are perfect in settings where unit security is a concern or in a teaching hospital where education of residents and nurses occur.
There is a sense of isolation for nurses, which lessens opportunities for staff mentoring, support and informal interaction.
First and foremost, nurse stations need to be considered in the context of providing patient care and as a functional work space. Clean, beautiful aesthetics contribute to the healing environment, but this space, maybe more than any other in the hospital environment, needs to be highly functional.
Shandong iGolden Furniture Co., Ltd. was established in 2012 in Jinan City, Shandong Province which is one of the biggest professional manufacturers of furniture and board. Such as hospital furniture, bank furniture various customized office furniture,Aluminum honeycomb panel and compact laminate board. iGOLDENOF is a large-scale manufacturing enterprise integrating design, development, production and sales. In past ten years, IGOLDENOF has insisted on open-mindedness, solidarity, mutual assistance, hardworking, pragmatic and humble entrepreneurial spirit and the pursuit of excellence who has been highly recognized and appraised by customers from all over the world.