In-patient healthcare requires good teamwork, and the location, arrangement, accessibility, visibility, furnishings, workspace design and seating arrangements in nurse stations play a significant part in supporting this work.
The nurse station is typically a hive of activity, and one of the key sections of any hospital. It is the place where nurses work and communicate with other nurses, physicians and administrators, and with patients, their families and other visitors.
Nurses' station lighting should enhance effectiveness, not inhibit it. Sufficient illumination for visual comfort. Glare-free, targeted task lighting to alleviate eye fatigue.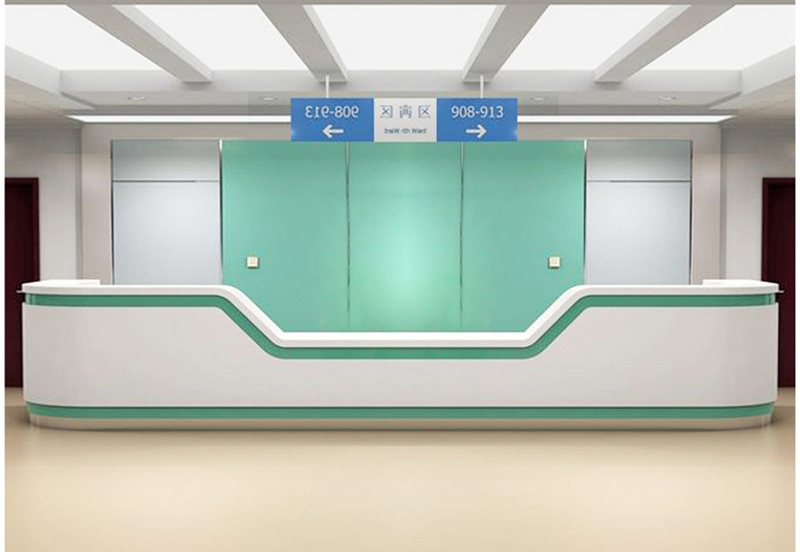 Each nurse will have more personal space to operate in their workstation, and each station can have a dedicated PPE storage space to better maintain supplies. Unfortunately, smaller storage spaces often mean that infrequently utilized items are not readily available and they languish in a large storage room often located on one end of a patient care unit.
It is important for staff to feel comfortable and in control in their environment (as it is for the patients). Different situations and preferences require a level of flexibility to the work place to account for the various types of workflow.
Shandong iGolden Furniture Co., Ltd. was established in 2012 in Jinan City, Shandong Province which is one of the biggest professional manufacturers of furniture and board. Such as hospital furniture, bank furniture various customized office furniture,Aluminum honeycomb panel and compact laminate board. iGOLDENOF is a large-scale manufacturing enterprise integrating design, development, production and sales. In past ten years, IGOLDENOF has insisted on open-mindedness, solidarity, mutual assistance, hardworking, pragmatic and humble entrepreneurial spirit and the pursuit of excellence who has been highly recognized and appraised by customers from all over the world.