Nurses and clinical staff work together in a central location. Quick access to peers paves the way for learning, mentoring and efficient communication. Resources can be consolidated.
We supply modular moveable nurse workstation casework for hospital and medical facilities. Reusable and durable nurse station casework can be reconfigured at any time your needs change to provide an affordable and durable alternative to built-in millwork furniture and cabinets.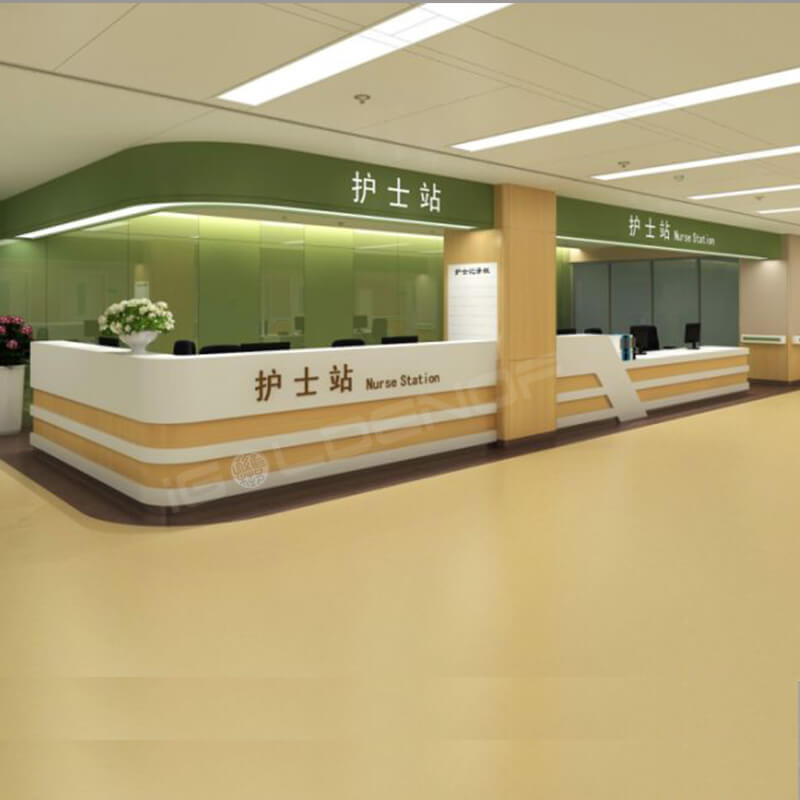 The best layout and location of a nurse station requires an understanding of the ward functions, work zones, floor plan, and the communication and chart management systems. Layout and location are important to maximize care time and minimize travelling time.
Remember that patients visiting the station may have limited mobility and need a little extra space to move. Also allow ample space for storage shelves and other necessary furniture and equipment.
The nurse station needs to support the many ways people interact for learning and accommodate generational mentoring and apprenticeship as well as allow for different group sizes (e.g., one-to-one and one-to-many). More and more, the delivery of healthcare is integrated and collaborative – the standard nurse station of yesterday no longer supports this type of interaction.
Shandong iGolden Furniture Co., Ltd. was established in 2012 in Jinan City, Shandong Province which is one of the biggest professional manufacturers of furniture and board. Such as hospital furniture, bank furniture various customized office furniture,Aluminum honeycomb panel and compact laminate board. iGOLDENOF is a large-scale manufacturing enterprise integrating design, development, production and sales. In past ten years, IGOLDENOF has insisted on open-mindedness, solidarity, mutual assistance, hardworking, pragmatic and humble entrepreneurial spirit and the pursuit of excellence who has been highly recognized and appraised by customers from all over the world.