Our Aluminum Honeycomb Panels are "sandwiched" between two sheets of general-purpose aluminum. The top and bottom sheets each have one layer of clear plastic vinyl coating that can be easily removed before installation. These panels provide extreme strength, flatness, and rigidity for bonding heavy granite and marble slabs and eliminate the need for corbels.
The carbon fiber and aluminum honeycomb core sandwich panels are a high-performance solution, offering high strength, high stiffness, and low coefficient of thermal expansion (in-plane), while retaining their lightweight properties. These panels can be used for aerospace and other applications, such as dimensionally stable platforms, or be machined to shape to make rib reinforcements for stiffening other structures.
Interior decoration uses honeycomb panels as screen dividers and soundproof panels. Due to its lightweight nature, honeycomb panels are incorporated into mobile homes or other structures that are temporary or extra buildings, ("portables") for schools, churches, and other organizations.
Many different industries use honeycomb panels even outside of construction such as aviation and transportation. For example, honeycomb structures are used for aircraft wings, train bulkheads, and floors, the exteriors of cars, and car doors.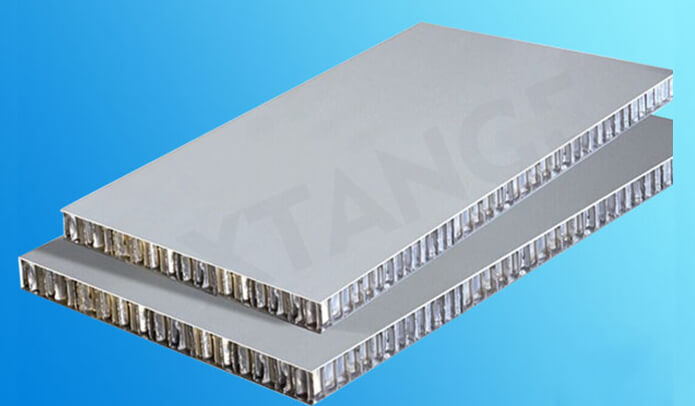 Honeycomb panels can be made from different materials, such as porcelain or stone on the surface or cosmetic face. There are several advantages of honeycomb panels, but the primary benefit is the panels' strength.
Shandong iGolden Furniture Co., Ltd. was established in 2012 in Jinan City, Shandong Province which is one of the biggest professional manufacturers of furniture and board. Such as hospital furniture, bank furniture various customized office furniture,Aluminum honeycomb panel and compact laminate board. iGOLDENOF is a large-scale manufacturing enterprise integrating design, development, production and sales. In past ten years, IGOLDENOF has insisted on open-mindedness, solidarity, mutual assistance, hardworking, pragmatic and humble entrepreneurial spirit and the pursuit of excellence who has been highly recognized and appraised by customers from all over the world.