When planning your Reception Design it's important to start your project with clear objectives on what you want to Reception Desk to be doing. If you get this right in the first stage, it will not only make you less stressed but will end up saving you valuable time and money. So start thinking what you actually want your reception desk to do. Forget about how it should look (that all comes later) and focus on the environment your reception desk will be in, and how it will function.
Welcoming environments start with furniture that's warm and inviting. Create a customized work environment through flexible combinations of shells, components, and work surfaces that address multiple configuration options. Subtle details, including multiple pull styles, edge options, overlay panels and molding options allow for a personalized look or seamless blending with any of our standard casegood offerings.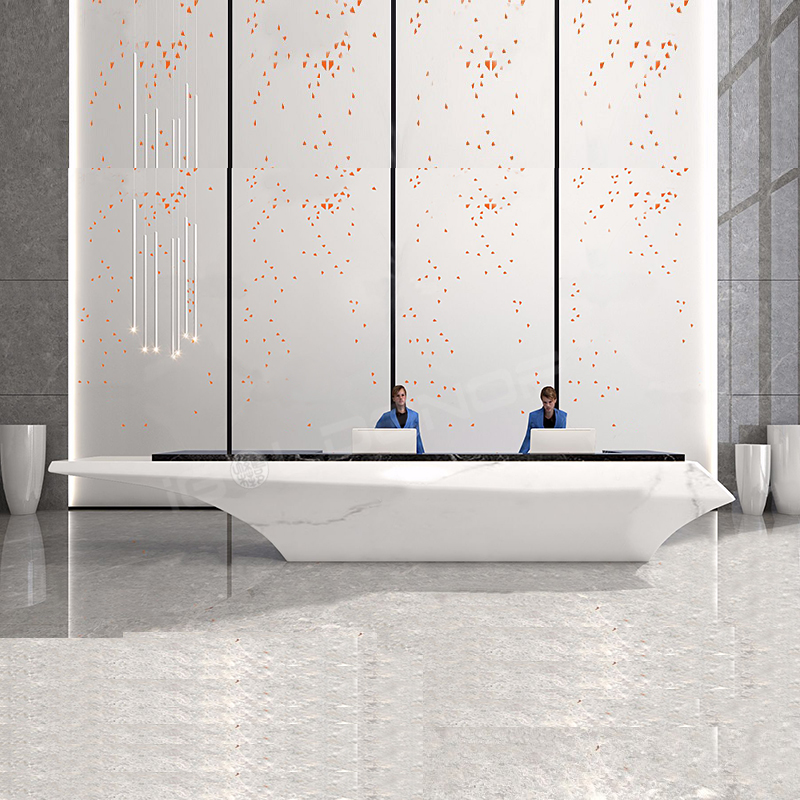 As you might be able to imagine though, the problem with answering this question is that there are so many options available. And it can be very tough to decide what is going to best suit you. This being said, I am going to discuss the different options and questions that must be answered when you are designing a Reception Desk.
When designing, this is probably the second biggest question we get due to the vast array of materials available to everyone. By this stage a few materials will probably have been ruled out due to the style and situation of your Reception Desk, there might even be some you want to use.
Shandong iGolden Furniture Co., Ltd. was established in 2012 in Jinan City, Shandong Province which is one of the biggest professional manufacturers of furniture and board. Such as hospital furniture, bank furniture various customized office furniture,Aluminum honeycomb panel and compact laminate board. iGOLDENOF is a large-scale manufacturing enterprise integrating design, development, production and sales. In past ten years, IGOLDENOF has insisted on open-mindedness, solidarity, mutual assistance, hardworking, pragmatic and humble entrepreneurial spirit and the pursuit of excellence who has been highly recognized and appraised by customers from all over the world.