Modern office furniture design custom concept
The change of the overall environment of office furniture is closely related to the customization of office furniture. Modern office furniture takes stable and comfortable as the core concept, granting the office area a rational office style. Most of the office areas have put forward new regulations on the design of modern office furniture, and the theme of modern office furniture is comfortable and healthy. Under the interference of those new trends, dominant and humanized design concepts are more and more used in modern office furniture design ideas.
The custom design concept of office furniture in hotel office area, motorized office area and creative office area pays attention to the systematic definition to a certain level, and stipulates that furniture is like building blocks, using a variety of basic units to create different regional requirements. Mechanized office area pays particular attention to the mobile definition of office furniture, which stipulates that office furniture can be redeployed with simple tools or even different tools, thus greatly improving the utilization rate of furniture.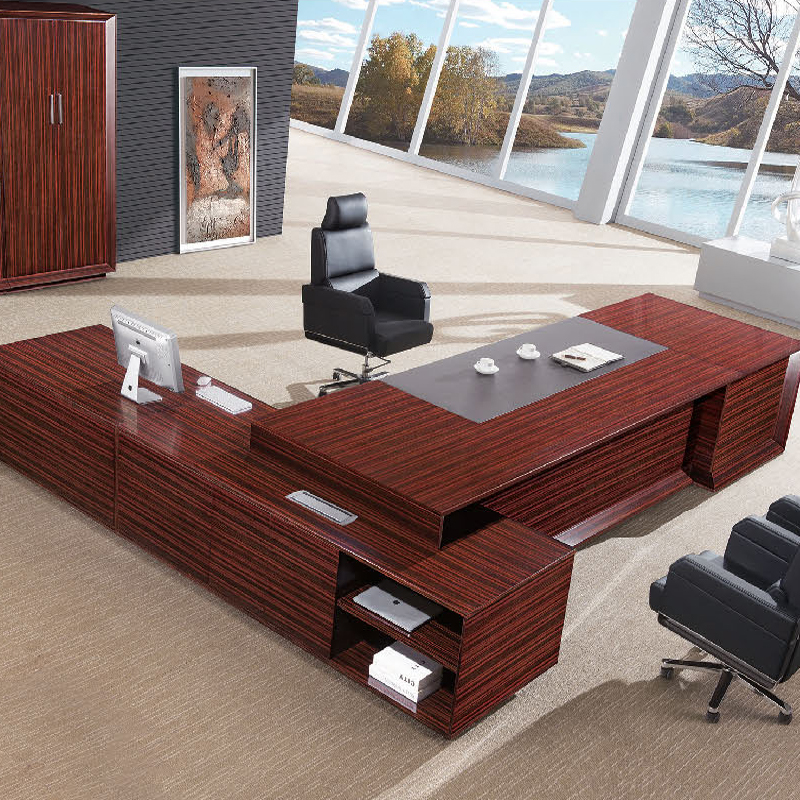 The development definition of integrated office furniture refers to the modular size of the structure of different kinds of office furniture, so that it has the extensibility and combination of height and width. Due to different requirements to create a variety of regional equipment and variations. The dominant ensures the consistency and flexibility of the character of the office space, and achieves the effect of more but not miscellaneous. For the hotel office area, mobile office area and creative office area, the height and width of different office furniture extension and combination is particularly key, so that an office furniture regardless of moving to any part of the office area, and any furniture around can have good cohesion and consistency of style.
Modern office furniture besides function, want to satisfy humanization. Especially creative office area will live and work boundary clear change, paid attention to furniture human nature. Humanization not only refers to the appearance of products pay attention to beauty, the use of ergonomics, at the same time to make the whole office environment ductility, attractive design style.
Shandong iGolden Furniture Co., Ltd. was established in 2012 in Jinan City, Shandong Province which is one of the biggest professional manufacturers of furniture and board. Such as hospital furniture, bank furniture various customized office furniture,Aluminum honeycomb panel and compact laminate board. iGOLDENOF is a large-scale manufacturing enterprise integrating design, development, production and sales. In past ten years, IGOLDENOF has insisted on open-mindedness, solidarity, mutual assistance, hardworking, pragmatic and humble entrepreneurial spirit and the pursuit of excellence who has been highly recognized and appraised by customers from all over the world.