I. Modern Bank furniture – Large desk (desk)
  Class platform according to different positions have the president of the class, the manager of the class, the director of the class, etc., the size of the class, the class, the small class. The user is usually the decision maker and manager of the enterprise, so different styles and qualities can reflect the user's personality and aesthetic and taste.
  Ii. Modern Bank Furniture – Reception Desk (Reception desk)
  Reception desk, reception desk is the face of an enterprise, modern office furniture in color, material and shape are ever-changing.
  Iii. Modern Bank Furniture – Conference table (Training table)
  Conference table is also known as the conference table, according to the size of the enterprise space and the purpose of the conference table also has a variety of sizes, now many staff can also have the function of a small conference table, such as the open four people of the Sheng Meige office furniture. Modern meeting tables have a wide selection of shapes, functions and materials, and can be customized according to corporate needs.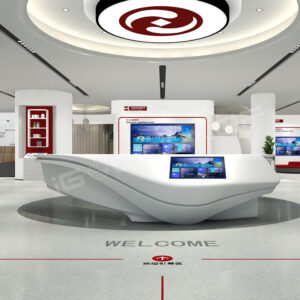 Iv. Modern bank furniture – Staff desk (desk screen station, combination desk)
  Open office desk can create an intelligent, simple and personalized office space for enterprises.
  V. Modern bank furniture – Separated table (screen staff)
  Various styles, magnificent appearance, practical and creative clever integration, the pursuit of individuality, show the proposition of quiet zhiyuan.
  Modern bank furniture – sofa tea table
  Meticulous craft, simple and fashionable shape, express the intention, treat guests like guests, show the taste of the enterprise, is the best interpretation of your reception space.
  Vii. Modern bank furniture – Big chair series
  Sober and grave and do not break the modern trend, highlighting the ergonomic design, healthy and comfortable.
  Modern bank furniture – Staff chair series
  To embody the ergonomic design as the primary purpose, improve your health, to ensure your comfort
  Modern bank furniture – conference chair
  Conference chair series has a variety of types, to cooperate with your meeting negotiations, rest waiting area matching, there must be a harmonious with your office environment.
  X. Modern Bank Furniture – File cabinet (tea cabinet)
  File cabinet series, whether composed and solemn solid wood series, or simple and smooth fire board and steel series, can achieve all kinds of storage functions you need.