Medical ground cabinet refers to the cabinet near the ground where medicines commonly used by medical staff are transported or stored. Stylist often can notice the feasibility that ground ark designs layout, of the size that includes cime, horn cabinet door opens direction, conduit mutual transfer, cooling function effect, whether to coordinate with ground ark. The buy content of such design is worn more convenient consumer is used. On the basis of the design, the user also needs to manage the floor better in the utilization step. The medical cabinet is used by professional medical staff, so the problems of moisture-proof, fire-proof and anti-corrosion are considered in the selection of materials in the design process. But the cleaning process also needs the attention of the cleaners. Because different materials need to use different cleaning methods. If it is a medical floor cabinet with artificial stone and stainless steel materials, please do not use hard cleaning cloth, steel ball, chemical agent or steel friction, use soft cloth or brightener friction. Otherwise, scratches or erosion may occur. Countertops containing fire-proof materials can be washed directly with household detergent and then rubbed with a hot, damp cloth. Use wool to contain the floor purify dirt of lumber first, clean clean, it is ok to rub with dry cloth next. Don't forget to use wet rags.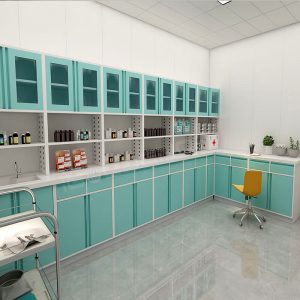 What is the material of medical ground cabinet?
  1. The main body of the floor cabinet is made of fine imported grey wet board and cold keyboard, and the surface layer is sprayed with excellent electrostatic powder for permanent durability.
  2. The excellent fireproof inner plate of floor cabinet door and double-sided heat sealing has the characteristics of environmental protection, moistureproof, anti-cross infection, wear-resisting and fire prevention.
  3. Use high-quality hardware such as excellent scarf bearing three-level guide rail, rust-proof and sterilized handle, and durable door hinges.
  The medical cabinet is effectively expressed and developed with a simple and environmentally friendly structure. Between layers, between parts, the partitions are fixed. The bottom of the medical cabinet is specially treated to prevent moisture. Avoid moldy corrosion on the ground. The floor cabinet is ergonomically designed for maximum efficiency and ease of use by medical staff.