Can say is a new concept of "medical furniture", didn't appear in the public view in recent years, with the rapid development of medical technology in our country, people is right the functional and medical hospital furniture architectural space environment of increasing concern, design method is more scientific, more targeted design object, medical furniture new reform direction, Professional medical furniture accelerates the development of new materials, green environmental protection and humanization.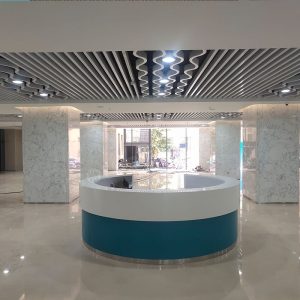 The boards used for medical furniture should meet the prescribed indexes of green environment protection and should not release other harmful substances harmful to human body in use. Say strictly, environmental protection furniture is not only in use process to human body and environment harmless also want to achieve the requirement of environmental protection in production process and respect of recycle again and again. Of furniture of environmental protection use mastow is tendency natural, itself does not contain harmful material won't release harmful gas. Even if it is no longer used, it is not a burden on the environment and is easy to recycle and reuse.
Compared with ordinary furniture, medical furniture requires the material to be more heat resistant and corrosion resistant, and to be used for a long time, and the structure is more firm; The color of medical furniture is not as casual as that of household furniture. It should conform to the style of the hospital and generally have warm colors to give patients a kind feeling. The cabinet structure of medical furniture should be harmonious and tight, convenient to use and convenient to disassemble must be required.