Although honeycomb composites are not quite as light as other materials, such as standard laminates (depending on the number of layers), they offer other unique benefits. Honeycomb can be as much as 40 times stronger than laminates in certain scenarios, for instance, and often offers better weight-to-strength ratios. Also, load carry and load transference are much greater in honeycomb than in laminate.
Honeycomb can be designed and manufactured with any number of cell shapes, sizes, and configurations. From added flexibility to high strength, any specification can be accommodated with the proper honeycomb design.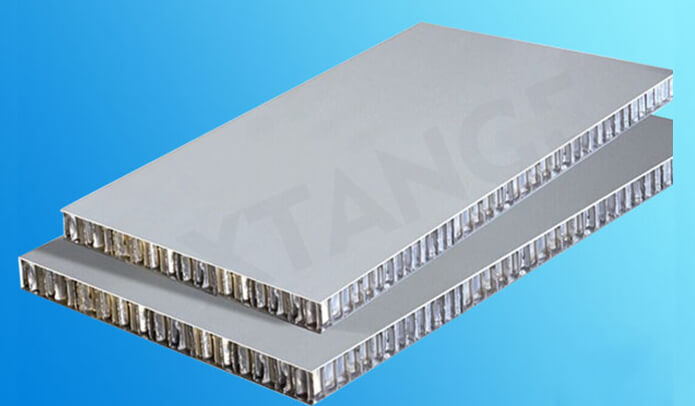 Aluminum honeycomb, in particular, offers a range of benefits and properties that are particularly useful in aerospace applications.
Aluminum Honeycomb Composite Panel is a family of metal composite panels developed in conjunction with aerospace composite cellular panel technology. The product adopts a "honeycomb sandwich" structure, that is, a high-strength alloy aluminum plate coated with a weather-resistant decorative coating as a composite sheet made of a high-temperature high-pressure composite of a surface, a bottom plate, and an aluminum honeycomb core. This product series has the advantages of excellent material selection, advanced technology, and reasonable structure.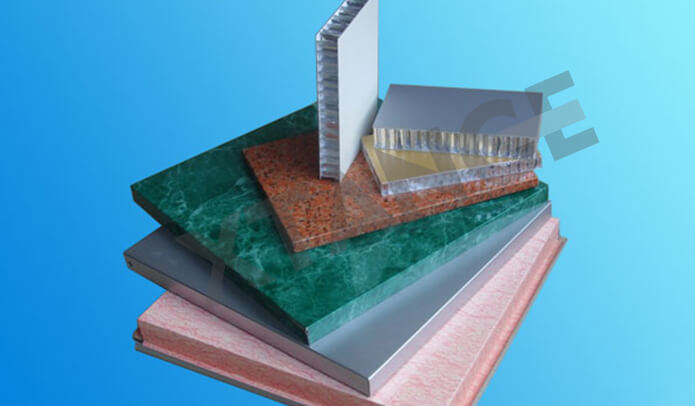 Ease of installation – Easier, safer and more secure installation. As well as reduced install times. This can outweigh the extra cost of aluminium honeycomb.
Honeycomb panels are typically constructed of two face sheets and a core, then bonded together to form a "Sandwich Panel". These panels exhibit performance characteristics far superior to solid structures. The principle of a honeycomb panel is similar to that of an I-beam.
Shandong iGolden Furniture Co., Ltd. was established in 2012 in Jinan City, Shandong Province which is one of the biggest professional manufacturers of furniture and board. Such as hospital furniture, bank furniture various customized office furniture,Aluminum honeycomb panel and compact laminate board. iGOLDENOF is a large-scale manufacturing enterprise integrating design, development, production and sales. In past ten years, IGOLDENOF has insisted on open-mindedness, solidarity, mutual assistance, hardworking, pragmatic and humble entrepreneurial spirit and the pursuit of excellence who has been highly recognized and appraised by customers from all over the world.