Designing a perfect reception entails a lot of work. The decor has to reflect the ideals of the company, while the layout has to be both inviting and appealing. The use of the space has to be sensible, so that both the receptionists and the visitors feel comfortable and unrestrained in their interaction.
There's more to reception desks than beauty. Design should never interrupt operation. A marriage of form and utility allows your front office staff to carry out multiple tasks by both supporting workflow and making that workflow seem effortless to your guests. Depending on the nature of your business, your reception staff might be welcoming visitors, taking calls, booking appointments, processing payments, offering customer support or performing administrative tasks. Maybe your reception area flows into your business space, and the desk also serves as a workstation.
Information Desk Design|Counter Table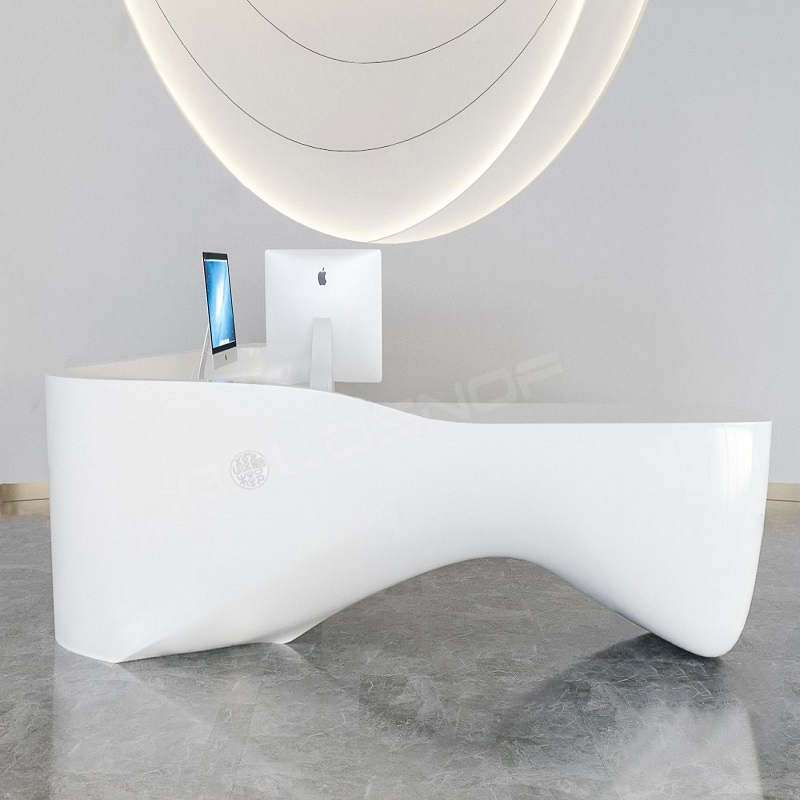 Many companies place more emphasis on the practicality of their reception areas. Why? That is because they understand that the reception area reflects a level of professionalism of a company.
Your reception area works as your business card. When visitors walk through your doors, there should be an instant impression made in regards to who you are as a company. Guests should be able to grasp almost immediately the brand of your business, in addition to what your business does.
It is abundantly clear how important the reception desk is. And investing in a good one will go a long way in making your business flourish. Selecting the right might be an arduous process, but you can narrow the right options by making a few considerations.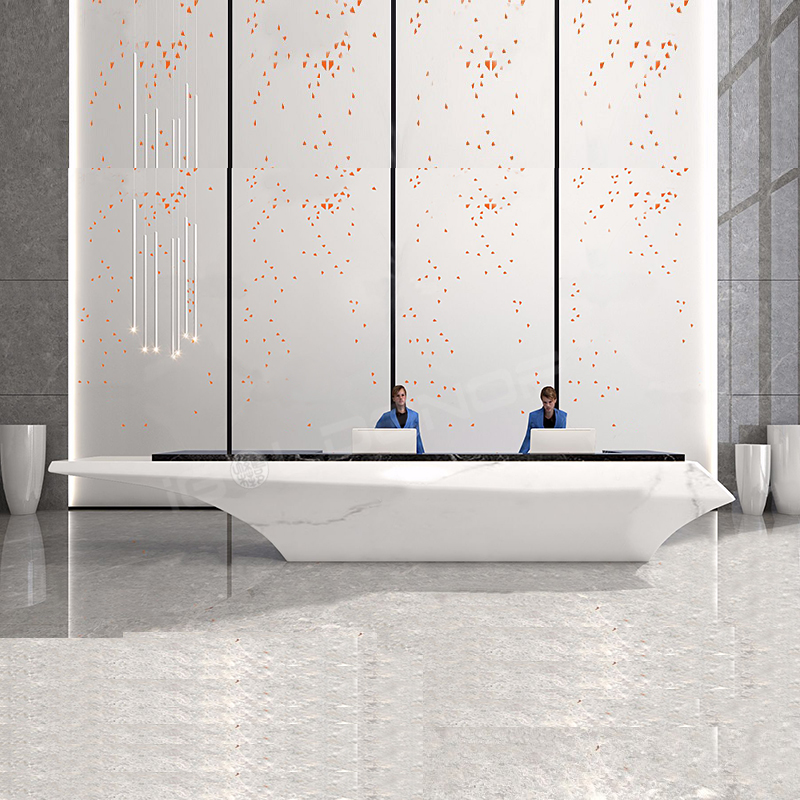 Shandong iGolden Furniture Co., Ltd. was established in 2012 in Jinan City, Shandong Province which is one of the biggest professional manufacturers of furniture and board. Such as hospital furniture, bank furniture various customized office furniture,Aluminum honeycomb panel and compact laminate board. iGOLDENOF is a large-scale manufacturing enterprise integrating design, development, production and sales. In past ten years, IGOLDENOF has insisted on open-mindedness, solidarity, mutual assistance, hardworking, pragmatic and humble entrepreneurial spirit and the pursuit of excellence who has been highly recognized and appraised by customers from all over the world.