The central nurse station also stores patient records, charts, monitors, and other technological data. This is where patients and visitors check in. Your staff may also use this zone for preparing and storing medicine.
Design That Helps Nurses Excel.Scale Commend across the caregiver environment to define activity zones, improving nurses' ability to focus and collaborate with teammates. Its modular form helps create pathways and destinations, clearly signaling where families can approach for conversations and where caregivers have privacy for individual work.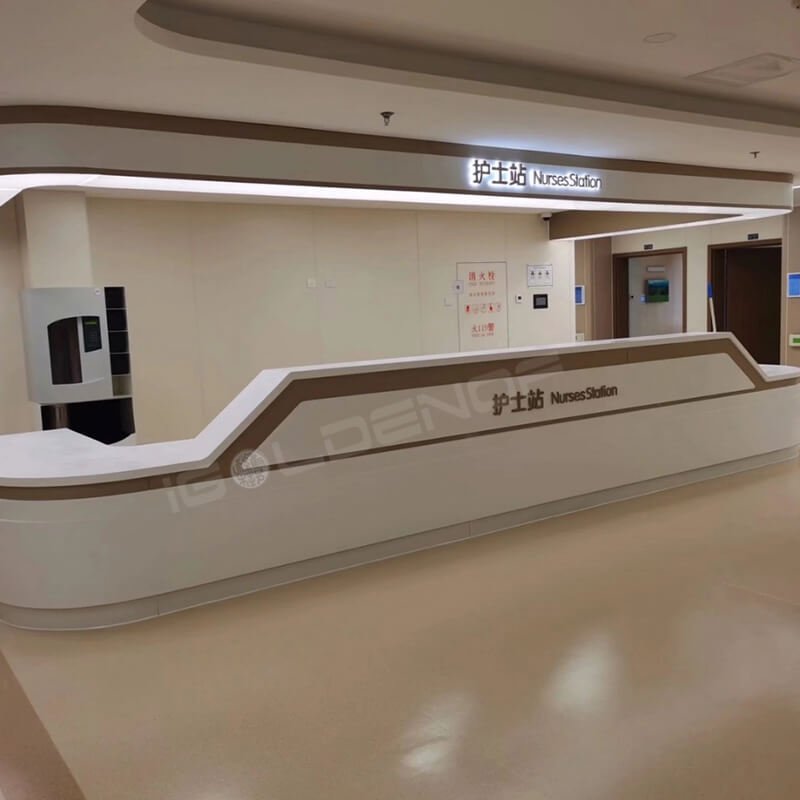 Nurse stations are one of the most stressful working environment in the health sector with non-stop 7/24 work condition. Herman Miller provides modular nurse station systems by means of combining user comfort, ease of use with color variations. The functionality and versatility of nurse stations give the flexility to Herman Miller systems to be used in different departments of the health centers varying from emergency service nurse stations to operating room nurse stations and patient floor nurse stations.
Shandong iGolden Furniture Co., Ltd. was established in 2012 in Jinan City, Shandong Province which is one of the biggest professional manufacturers of furniture and board. Such as hospital furniture, bank furniture various customized office furniture,Aluminum honeycomb panel and compact laminate board. iGOLDENOF is a large-scale manufacturing enterprise integrating design, development, production and sales. In past ten years, IGOLDENOF has insisted on open-mindedness, solidarity, mutual assistance, hardworking, pragmatic and humble entrepreneurial spirit and the pursuit of excellence who has been highly recognized and appraised by customers from all over the world.