How to choose the color of the wall board for hospital decoration?
A lot of studies make clear, colour besides bring shock feeling to the person vision on, on medicine, still can have the effect of auxiliary treatment. Such as orange, make the person is lively, let a person calm, more pure and fresh, green blue black depressive, use of color psychological impact to the person, the hospital can use different colors to decorate of different departments, to produce the adjuvant treatment of subtle color, such as surgical ward patients often pain is stronger, with blue clapboard decorates metope, can alleviate the pain of patients; Obstetric ward wallboard can be used purple, because purple quietly elegant, plain, very fit female psychology, with purple wallboard can eliminate maternal tension, fear of psychology.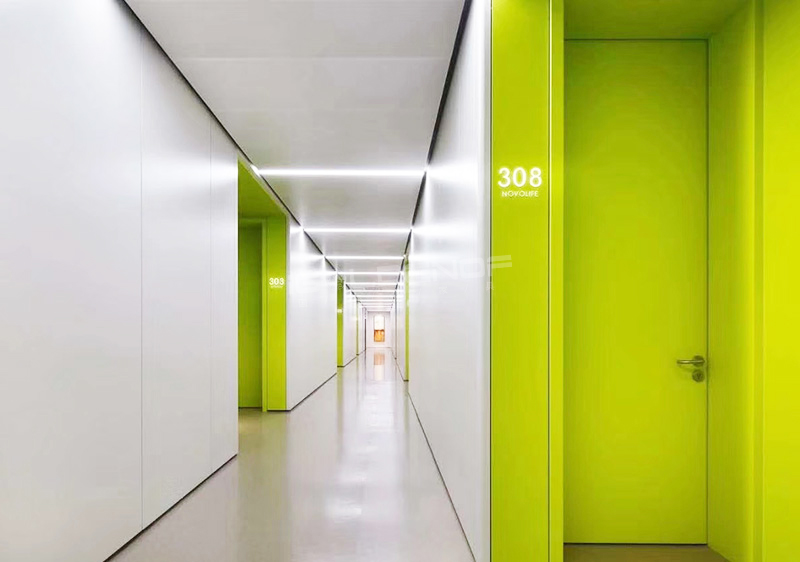 The color of the wall board of the hospital hall can also be multi-colored and diverse, and all kinds of pattern design or curve design can be carried out, so that it will not appear inflexible and monotonous. The color of the clapboard not only changes the environment of the hospital, so that patients can enjoy a more natural and warm space, but also can use color for logo design, so that the hospital decoration is more humanized.
Shandong iGolden Furniture Co., Ltd. was established in 2012 in Jinan City, Shandong Province which is one of the biggest professional manufacturers of furniture and board. Such as hospital furniture, bank furniture various customized office furniture,Aluminum honeycomb panel and compact laminate board. iGOLDENOF is a large-scale manufacturing enterprise integrating design, development, production and sales. In past ten years, IGOLDENOF has insisted on open-mindedness, solidarity, mutual assistance, hardworking, pragmatic and humble entrepreneurial spirit and the pursuit of excellence who has been highly recognized and appraised by customers from all over the world.