Family friendly. Creating family-friendly furniture for both the patient room and on the hospital floor is a trend that's here to stay, and helps family members to feel comfortable during visits and long hospital stays.
Manual Hospital Beds are medical beds that use hand cranks to raise the head, foot and height of the bed frame. There are variety of bed positions to meet patient needs. These beds are a cost-effective long-term care option.
Within these new configurations, patient room design often features zones for the bed as well as gathering areas for family and friends. Of course, the overall square footage must be considered, experts agree. Facilities professionals need to look for flexible, adaptable furniture that can be used by both the patients and their loved ones.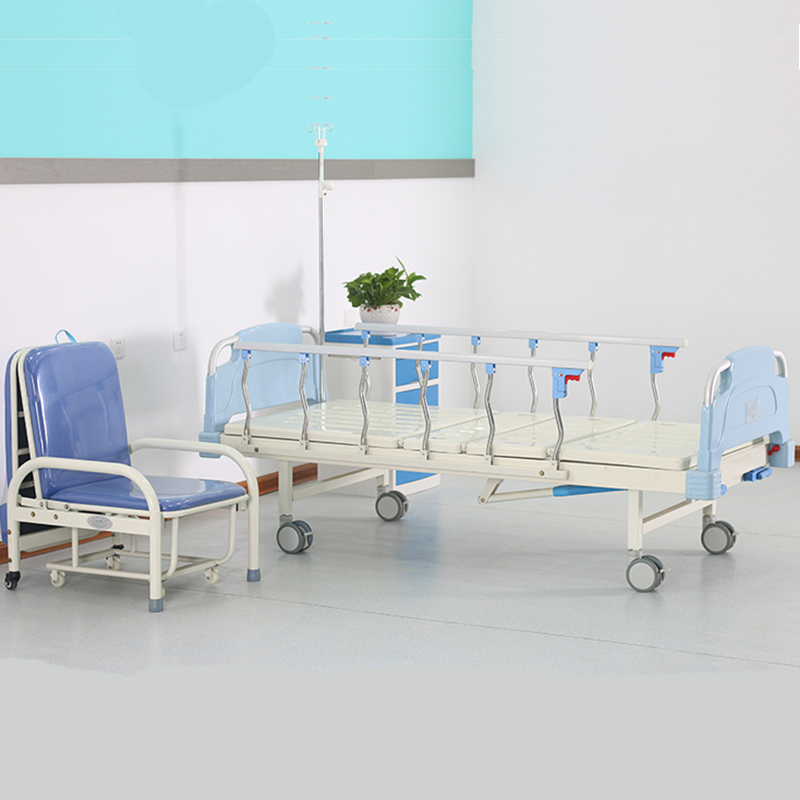 A hospital bed is a special bed that makes caring for an ill person easier. Most hospital beds are the size of a twin bed with moveable side rails. The position of the bed can be changed by hand cranks or if the bed is powered, an electronic control.
While all hospital beds are designed to be more adjustable and patient-friendly compared to standard beds, they aren't all built equal. The most common type of hospital bed for home use is the full–electric bed, which simply means that all adjustments are made electronically via a remote or button panel. This is the best option for home use as it allows the patient to control the bed themselves via remote rather than relying on a carer or family member to help them operate it.
Shandong iGolden Furniture Co., Ltd. was established in 2012 in Jinan City, Shandong Province which is one of the biggest professional manufacturers of furniture and board. Such as hospital furniture, bank furniture various customized office furniture,Aluminum honeycomb panel and compact laminate board. iGOLDENOF is a large-scale manufacturing enterprise integrating design, development, production and sales. In past ten years, IGOLDENOF has insisted on open-mindedness, solidarity, mutual assistance, hardworking, pragmatic and humble entrepreneurial spirit and the pursuit of excellence who has been highly recognized and appraised by customers from all over the world.