Each nurse will have more personal space to operate in their workstation, and each station can have a dedicated PPE storage space to better maintain supplies. Unfortunately, smaller storage spaces often mean that infrequently utilized items are not readily available and they languish in a large storage room often located on one end of a patient care unit.
Traditionally, one centralized nurse station has been the primary work area of a ward. The introduction of electronic medical records provided the option of using mobile computers and having several subunits or decentralized nurse stations.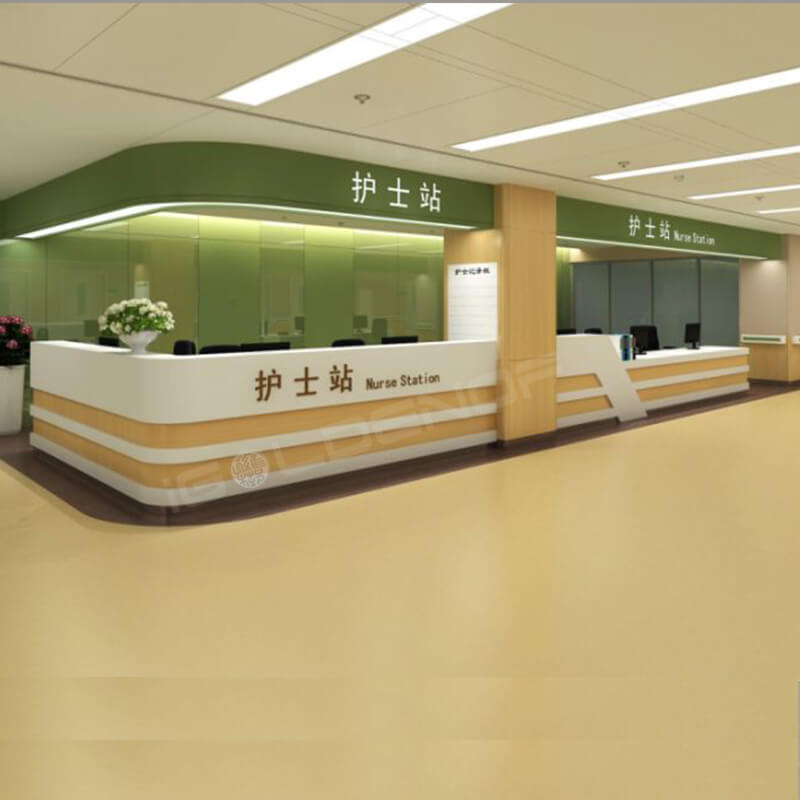 A well-designed station allows RNs, CNAs and other medical professionals to provide optimal care to patients. When designing such a space, use these tips to ensure that it is as efficient as possible.
A key component in getting the design of nurse stations and substations right is heavily involving the end users through mock-ups. This will help ensure the space meets their diverse needs and will help to educate staff on design features to get them on board with using it as intended.
The hospital was transitioning its cardiovascular services from a unit split between two floors with centralized nursing stations to a larger, more centralized unit on the eight floor of two patient towers with a connecting corridor. The new unit would house decentralized stations outside each pair of private patient rooms and teaming spaces near the ends of the corridors.
Shandong iGolden Furniture Co., Ltd. was established in 2012 in Jinan City, Shandong Province which is one of the biggest professional manufacturers of furniture and board. Such as hospital furniture, bank furniture various customized office furniture,Aluminum honeycomb panel and compact laminate board. iGOLDENOF is a large-scale manufacturing enterprise integrating design, development, production and sales. In past ten years, IGOLDENOF has insisted on open-mindedness, solidarity, mutual assistance, hardworking, pragmatic and humble entrepreneurial spirit and the pursuit of excellence who has been highly recognized and appraised by customers from all over the world.