No matter which industry to buy a product will ask the price of the product at the beginning, and ignore the practicality of the product first. In the locker industry encountered a lot of people when the purchase of the locker is such a phenomenon. First of all, our locker is not what the customer wants, is not suitable for their own place, what kind of model and size to choose, we should consider all aspects, rather than pay attention to the price of the locker. So we care more about the practicality of our locker when we choose it. First of all, we can only judge the price of the locker after we understand the practicality of the locker, because the price cannot reflect all the value of our locker.
Practical lockers believe that many people will recognize his value, but also willing to bear the price of lockers. Therefore, for the lockers of our company, at the very beginning, we would ask the customers about the site, the amount of the lockers, the groups of customers, the layers and how to place them. Through this series of situations we give the customer a detailed plan. And we will draw a very detailed layout for customers, so that our customers can be more assured of our customers, and provide more valuable products.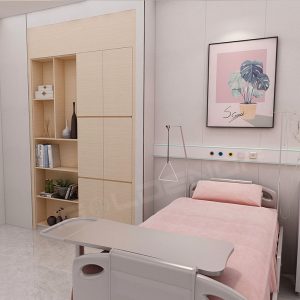 Shandong iGolden Furniture Co., Ltd. was established in 2012 in Jinan City, Shandong Province which is one of the biggest professional manufacturers of furniture and board. Such as hospital furniture, bank furniture various customized office furniture,Aluminum honeycomb panel and compact laminate board. iGOLDENOF is a large-scale manufacturing enterprise integrating design, development, production and sales. In past ten years, IGOLDENOF has insisted on open-mindedness, solidarity, mutual assistance, hardworking, pragmatic and humble entrepreneurial spirit and the pursuit of excellence who has been highly recognized and appraised by customers from all over the world.
iGoldenof has professional furniture R&D and design teams. With their continuous research and development, upgrading and improvement of products, iGOLDENOF has become the designated supplier of many hospitals, nursing homes, rehabilitation centers and other medical institutions, banks, financial centers and other financial outlets.