Semi-electric bed. The head and foot portion of these beds can be lowered and raised using an electric motor. The height of the bed still needs to be adjusted using the hand crank. Patients and/or their caregivers can adjust the bed using a button. This is ideal for patients that don't need to adjust the bed often, but can benefit from the convenience of simply pushing a button to adjust it.
Hospital beds are designed and constructed to provide safety, comfort, and mobility for a broad range of patients with varying conditions and treatment plans. While the adaptability and versatility of hospital beds and related safety devices allow caregivers to meet the diverse needs of their patients; care must be taken to ensure necessary user training, inspection protocols, and routine maintenance and safety checks are followed.
Hospital Bed and Mattress|Hospital Beds & Nursing Beds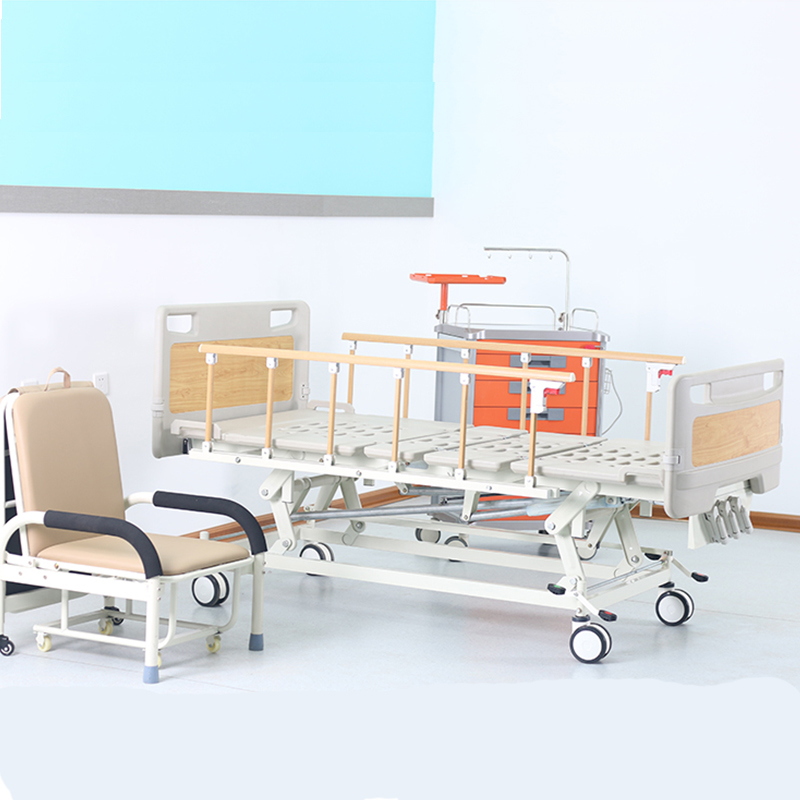 Hospital beds commonly have a standard mattress consisting of foam and springs, encased in a protective impermeable cover. To accommodate specific patient needs, several alternative surface options are available. The most common alternative mattress is known as an "air mattress." Air mattresses are one intervention commonly assigned to patients having wounds or at risk for pressure injury.
Low hospital beds are usually around 1 foot from the floor, which makes them much easier to get out of, and it reduces the distance you'll fall if you accidentally roll out during the night. Many electric beds will have adjustable elevation too, which means you can lower them when you need to get out.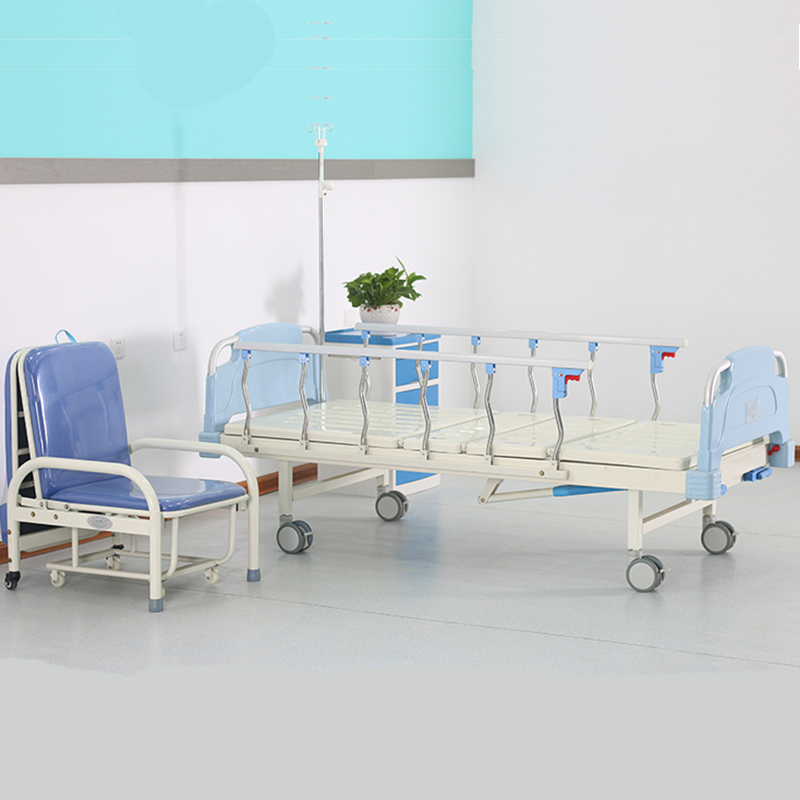 Fully-Electric beds are powered electronically and come with a remote control. The patient or caregiver can easily adjust the height, as well as different parts of the bed, to maximize comfort and mobility.
Shandong iGolden Furniture Co., Ltd. was established in 2012 in Jinan City, Shandong Province which is one of the biggest professional manufacturers of furniture and board. Such as hospital furniture, bank furniture various customized office furniture,Aluminum honeycomb panel and compact laminate board. iGOLDENOF is a large-scale manufacturing enterprise integrating design, development, production and sales. In past ten years, IGOLDENOF has insisted on open-mindedness, solidarity, mutual assistance, hardworking, pragmatic and humble entrepreneurial spirit and the pursuit of excellence who has been highly recognized and appraised by customers from all over the world.