Manual hospital beds are the least expensive models, with fewer features than semi-electric or full-electric options. A manual hospital bed requires a caregiver to make adjustments via a hand crank, making this type of bed most appropriate in situations where it won't be necessary to make frequent adjustments.
The height, head, and feet adjustments are made with the push of a button on a full-electric hospital bed. If a patient is able to control the bed positioning, it decreases reliance on caregiver assistance and increases independence and confidence. If a caregiver isn't close by, most full-electric beds have a feature that locks the bed in position so a patient can't accidentally move it into a position that could be dangerous.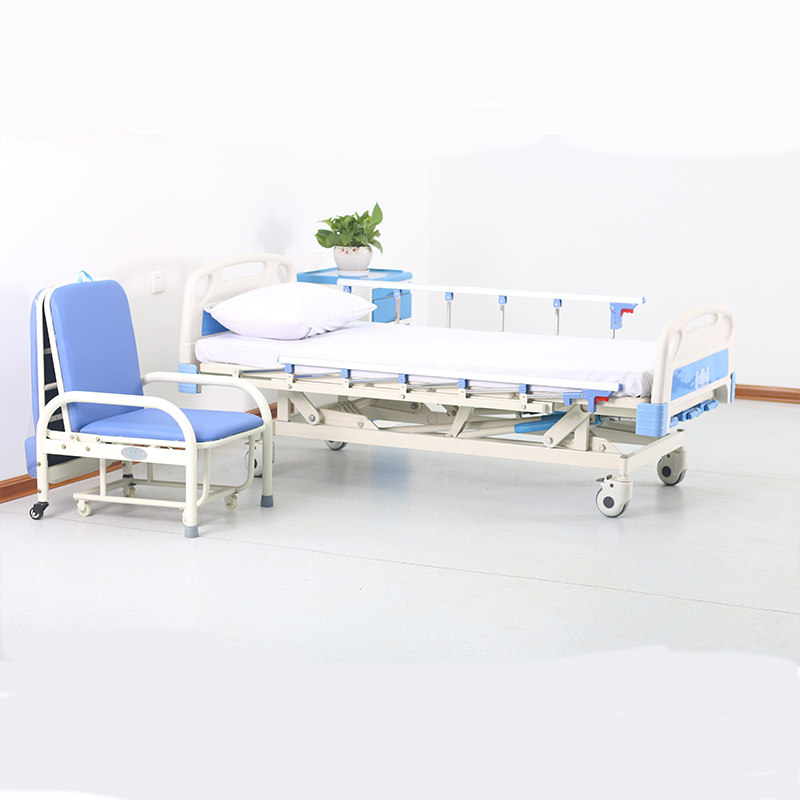 Low beds are ideal for people who have a higher risk of falling, because they reduce the distance between the bed and floor, decreasing the risk of injury from a fall. These beds make it easier for users to get in and out of bed, which helps minimize the strain on a caregiver during transfers. Usually the height is adjusted electrically, and positioning adjustability includes elevating and reclining the head and feet sections, and allowing for ergonomic lying down and sitting.
If a patient can get in and out of bed without assistance and is steady while standing, a highly adjustable bed might not be needed. A more economical choice would be a manually adjusted bed.
Shandong iGolden Furniture Co., Ltd. was established in 2012 in Jinan City, Shandong Province which is one of the biggest professional manufacturers of furniture and board. Such as hospital furniture, bank furniture various customized office furniture,Aluminum honeycomb panel and compact laminate board. iGOLDENOF is a large-scale manufacturing enterprise integrating design, development, production and sales. In past ten years, IGOLDENOF has insisted on open-mindedness, solidarity, mutual assistance, hardworking, pragmatic and humble entrepreneurial spirit and the pursuit of excellence who has been highly recognized and appraised by customers from all over the world.