High pressure laminate is considered one of the most durable decorative surface materials. It performs well in both horizontal and vertical applications, appearing in furniture, cabinetry, flooring and wall treatments.
Our High Pressure Laminate (HPL) products are manufactured under extreme pressure to deliver a decorative surface that is strong and durable, yet flexible and easy to fabricate. HPL is among our most versatile surfaces, making it a great choice for a range of interior horizontal and vertical applications where an attractive, yet resilient, surface solution is required. Since the decorative layer is a printed sheet, we can deliver the precise design scheme that fulfills your creative vision.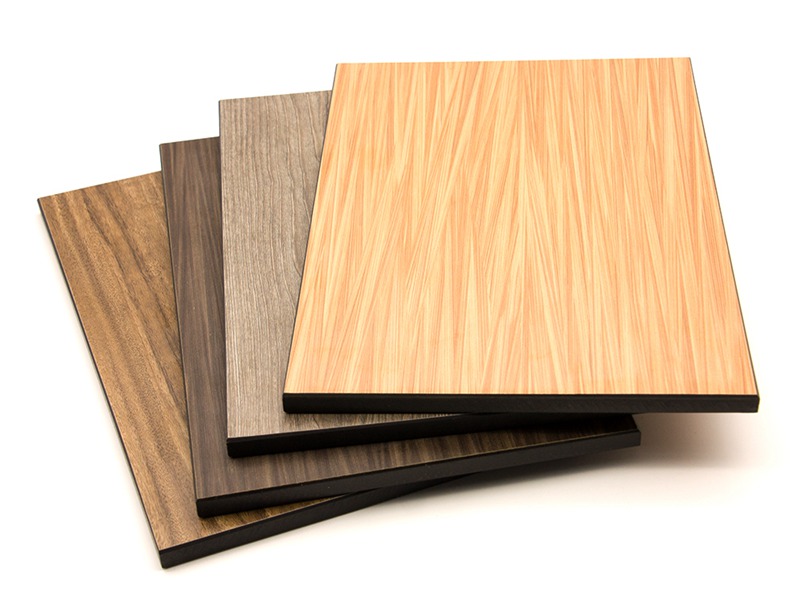 HPL is also valid from an environmental point of view if it is produced by serious companies, which respect the rules on the use of non-harmful products. As we have already said, High Pressure Laminate is made of a wood fiber core, covered with sheets of paper soaked in resins. The resins used are biocompatible, while the possible decorations are made with inks and pigments that are not harmful to health.
It can be easily machined, although the fixings must be specific to the material. Its density and hardness can accelerate the wear of saws. So another feature of laminate flooring is economic convenience. A high quality HPL such as the High Pressure Laminate Tiles offered by Huiya has nothing to envy wood and has an unbeatable quality / price ratio.
Shandong iGolden Furniture Co., Ltd. was established in 2012 in Jinan City, Shandong Province which is one of the biggest professional manufacturers of furniture and board. Such as hospital furniture, bank furniture various customized office furniture,Aluminum honeycomb panel and compact laminate board. iGOLDENOF is a large-scale manufacturing enterprise integrating design, development, production and sales. In past ten years, IGOLDENOF has insisted on open-mindedness, solidarity, mutual assistance, hardworking, pragmatic and humble entrepreneurial spirit and the pursuit of excellence who has been highly recognized and appraised by customers from all over the world.