Trust iGOLDENOF brand for high quality hospital furniture, medical office furniture, healthcare furniture and hospital room furniture. iGOLDENOF is a leading manufacturer and suppliers of hospital furniture. Over the years we have established as the top hospital furniture manufacturer and hospital furniture suppliers in the industry.
Within these new configurations, patient room design often features zones for the bed as well as gathering areas for family and friends. Of course, the overall square footage must be considered, experts agree. Facilities professionals need to look for flexible, adaptable furniture that can be used by both the patients and their loved ones.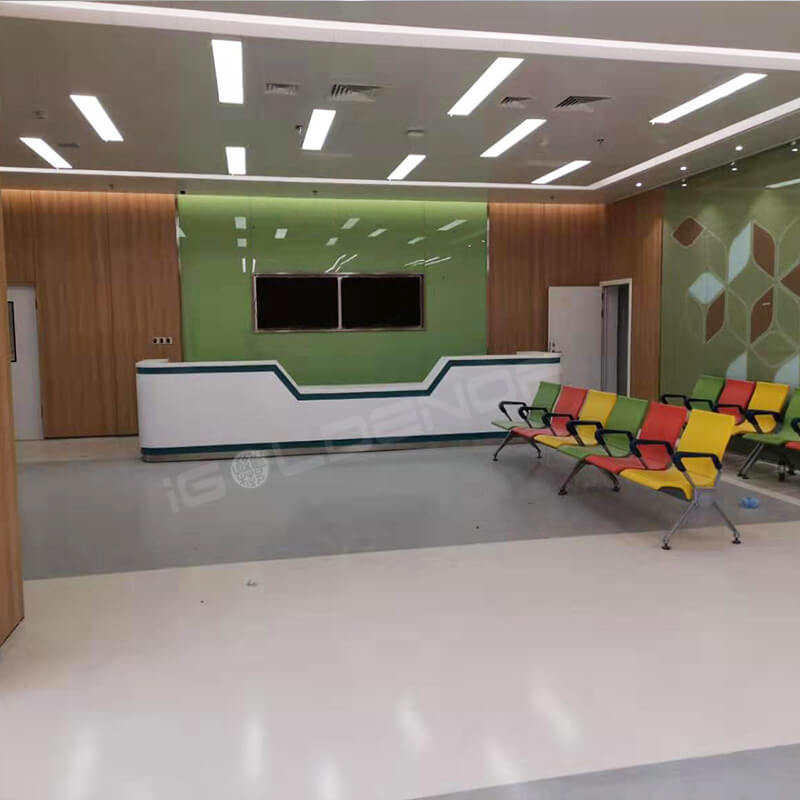 Healthcare furniture for receptions, waiting rooms and healthcare areas. Free rendering. Create a healtcare reception area with modular seating and sound absorbing lamps. Modular furniture.Sustainable furniture。Seamless Furniture.
Design, manufacture & distribution of furnishings & interior products. Office & healthcare furniture systems & accessories; freestanding furniture products for office, healthcare; office & institutional seating; small office, home office & residential furniture; filing & storage products.
Shandong iGolden Furniture Co., Ltd. was established in 2012 in Jinan City, Shandong Province which is one of the biggest professional manufacturers of furniture and board. Such as hospital furniture, bank furniture various customized office furniture,Aluminum honeycomb panel and compact laminate board. iGOLDENOF is a large-scale manufacturing enterprise integrating design, development, production and sales. In past ten years, IGOLDENOF has insisted on open-mindedness, solidarity, mutual assistance, hardworking, pragmatic and humble entrepreneurial spirit and the pursuit of excellence who has been highly recognized and appraised by customers from all over the world.