Manufacturing hospital furniture designs should be based on sustainable and recyclable designs. The furniture that you produce has to be environment friendly. It should be good to look at the same time. You need to ask the ultimate question before the manufacture of hospital furniture. "Is it recyclable?"
The nurse station is a key area of human-environment interaction in hospital wards. The relationship of physical design, work processes, technology infrastructure and organizational culture in a nurse station underpins nurse job satisfaction and retention, work-related stress and patient safety and care.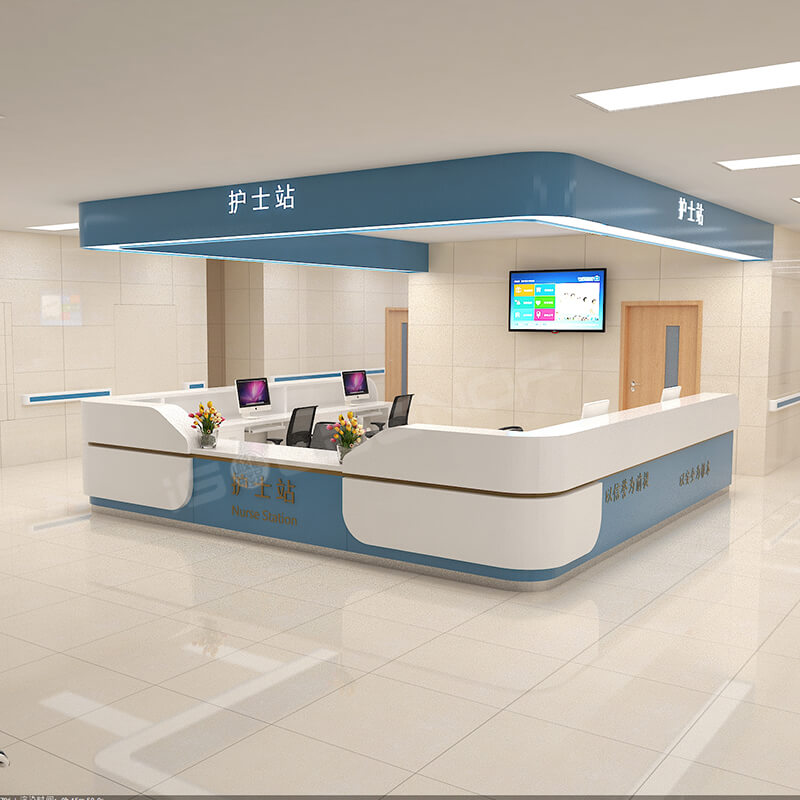 The best layout and location of a nurse station requires an understanding of the ward functions, work zones, floor plan, and the communication and chart management systems. Layout and location are important to maximize care time and minimize travelling time.
There is a sense of isolation for nurses, which lessens opportunities for staff mentoring, support and informal interaction.
Furniture should always be kept clean. Designers should always keep two main elements in mind. They are-'utilizing the appropriate textile' and the 'furniture' itself.
Shandong iGolden Furniture Co., Ltd. was established in 2012 in Jinan City, Shandong Province which is one of the biggest professional manufacturers of furniture and board. Such as hospital furniture, bank furniture various customized office furniture,Aluminum honeycomb panel and compact laminate board. iGOLDENOF is a large-scale manufacturing enterprise integrating design, development, production and sales. In past ten years, IGOLDENOF has insisted on open-mindedness, solidarity, mutual assistance, hardworking, pragmatic and humble entrepreneurial spirit and the pursuit of excellence who has been highly recognized and appraised by customers from all over the world.