The environmentally friendly hospital reception desk is the nurse's workplace, where it communicates the execution of doctor's orders, record the progress of the research patients,masters the emergency call of the patient, controls the idle personel, and receives the visiting personnel.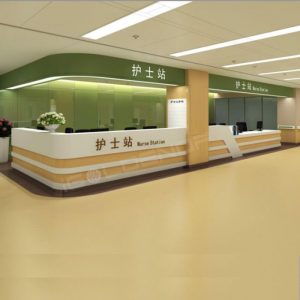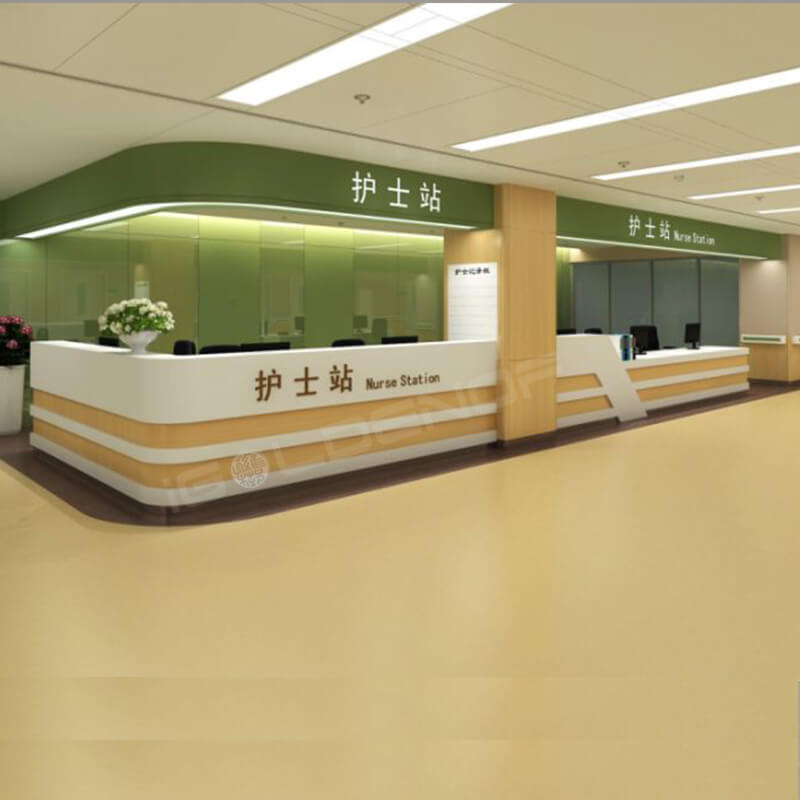 The environmentally friendly hospital reception desk can be combined with the liquid distribution center to realize the functions of querying, printing and checking infusion lists.
Features
1. The environmentally friendly hospital reception desk has a simple and fast way to record fees, which can greatly improve work efficiency.
2. Relevant medical knowledge can be easily obtained through the computer, and the diagnosis and treatment routines, drug manuals, test manuals and medical information resources of various diseases can be retrieved.
3. Graphically display the situation of the ward in the ward, so that the patient's bed number, hospitalization number, name, condition, nursing level and other information can be seen at a glance, and the detailed information is displayed synchronously after the patient is selected.
Shandong iGolden Furniture Co., Ltd. was established in 2012 in Jinan City, Shandong Province which is one of the biggest professional manufacturers of furniture and board. Such as hospital furniture, bank furniture various customized office furniture,Aluminum honeycomb panel and compact laminate board. iGOLDENOF is a large-scale manufacturing enterprise integrating design, development, production and sales. In past ten years, IGOLDENOF has insisted on open-mindedness, solidarity, mutual assistance, hardworking, pragmatic and humble entrepreneurial spirit and the pursuit of excellence who has been highly recognized and appraised by customers from all over the world.