Manual hospital beds need to be moved or adjusted by using hand cranks. This may be difficult if you have limited hand or arm strength. If you are unable to do this, you will need to ask someone to help you. The cranks are located at the foot or head of the bed. Manual beds may not move to as many positions as electric beds.
Electric beds are the best bet for patients who spend a lot of time in bed and benefit from regular changes in position for comfort or therapeutic reasons.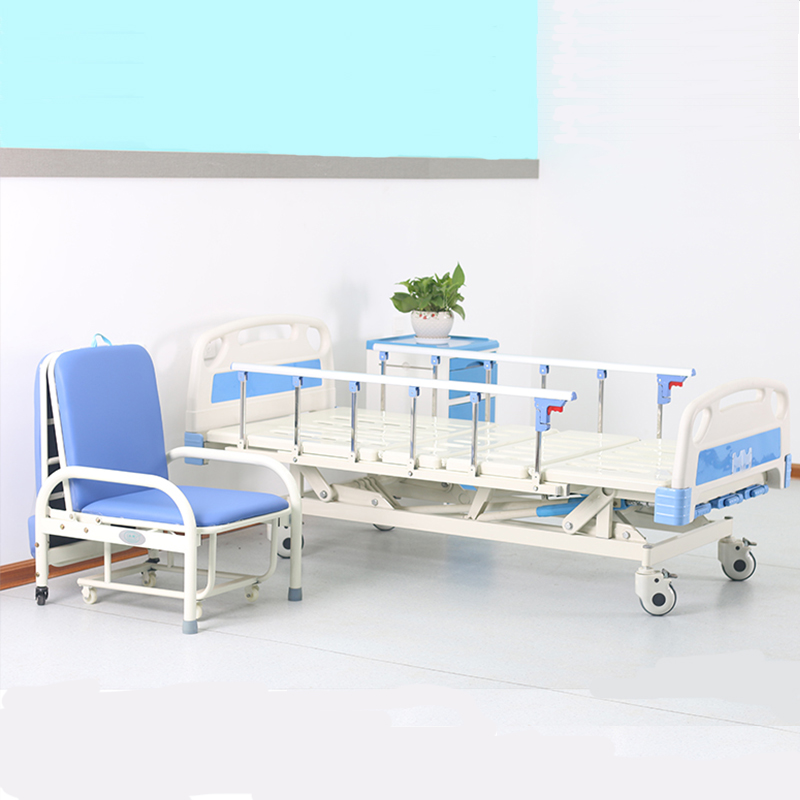 Keep the wheels of the bed locked at all times. Unlock the wheels only if the bed needs to be moved. Once the bed is moved into place, lock the wheels again.
A semi-electric bed has a motor and a cord to plug into an electrical outlet. There is a control pad hooked to the bed that may look like a television remote control. Each button on the control may have a picture showing how the bed will move when you push the button. Many persons like a semi-electric bed because the positions of the bed can be changed easily.
Shandong iGolden Furniture Co., Ltd. was established in 2012 in Jinan City, Shandong Province which is one of the biggest professional manufacturers of furniture and board. Such as hospital furniture, bank furniture various customized office furniture,Aluminum honeycomb panel and compact laminate board. iGOLDENOF is a large-scale manufacturing enterprise integrating design, development, production and sales. In past ten years, IGOLDENOF has insisted on open-mindedness, solidarity, mutual assistance, hardworking, pragmatic and humble entrepreneurial spirit and the pursuit of excellence who has been highly recognized and appraised by customers from all over the world.