High Pressure Laminate, in short HPL, is a material that belongs to the high-tech group of high-pressure decorative laminates, compact laminates, and balance sheets, widely used as a surface finishes applied to different materials, such as MDF or Chipboard. HPL is manufactured by different layers of cellulosic technical fibers, from young woods, bonded with phenolic resin (the upper part facing the outside is covered with cellulose impregnated with heat-hardened resin) that, subject to high pressure and temperature, achieve a very compact composite sheet that has outstanding characteristics and a long duration, especially highlighting its exceptional resistance to impact and scratching.
It can be emphasized that high pressure laminates are stable to light, its color will not change over time maintaining its uniform and homogeneous tone. All this thanks to the high pressure laminate also has stability against light and resistance to UV rays.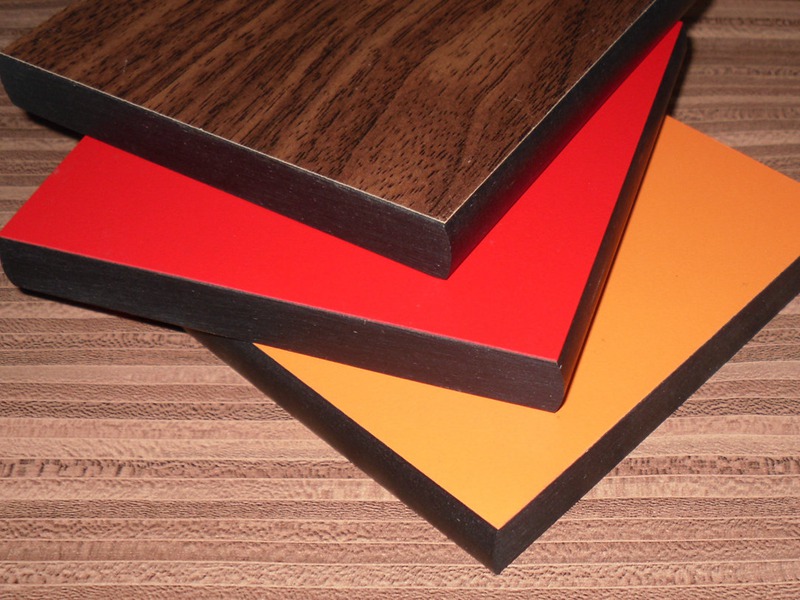 High pressure laminate (HPL) is composed of 6-8 Layers of kraft paper, which are glued together and bonded under high pressure and heat; resulting in a very durable product. Plastic laminate is then adhered to various wood substrates. Melamine is also known as low pressure laminate (LPL), Thermally Fused Melamine, (TFM) or Thermally Fused Laminate (TFL). Melamine is created when 1-2 layers of decorative kraft paper are pressed onto particle board under pressure and heat, and sealed with resin. This material comes in 4×8 panels in a variety of thicknesses, such as 1/2″, 5/8″, 3/4″ and 1″.
A relatively new development in HPL technology is Double Belt Press (DBP) for the production of Continuous Pressed Laminate (CPL). CPL is decorative paper impregnated with resins and fused under heat and high pressure with resin-impregnated backer(s). Laminate properties are similar to standard HPL and typical thickness range is .4 mm to 1mm. CPL is available in desired sheet lengths or continuous rolls.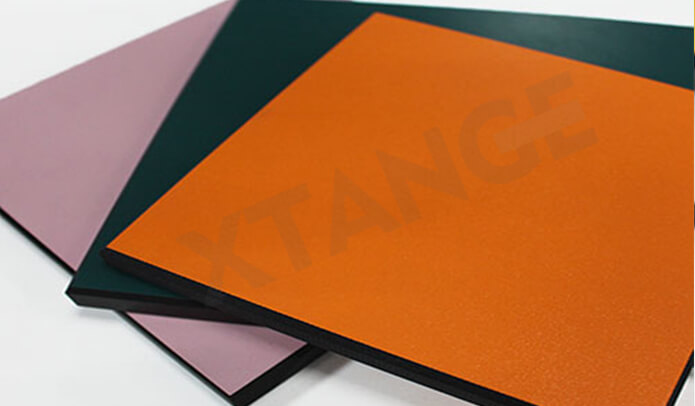 HPL is durable and therefore well-suited for surfaces in high traffic areas in the home, as well as retail, corporate and hospitality settings. It is often utilized in both vertical and horizontal surfaces in hospitals and clinics.
Shandong iGolden Furniture Co., Ltd. was established in 2012 in Jinan City, Shandong Province which is one of the biggest professional manufacturers of furniture and board. Such as hospital furniture, bank furniture various customized office furniture,Aluminum honeycomb panel and compact laminate board. iGOLDENOF is a large-scale manufacturing enterprise integrating design, development, production and sales. In past ten years, IGOLDENOF has insisted on open-mindedness, solidarity, mutual assistance, hardworking, pragmatic and humble entrepreneurial spirit and the pursuit of excellence who has been highly recognized and appraised by customers from all over the world.