HPL is also valid from an environmental point of view if it is produced by serious companies, which respect the rules on the use of non-harmful products. As we have already said, High Pressure Laminate is made of a wood fiber core, covered with sheets of paper soaked in resins. The resins used are biocompatible, while the possible decorations are made with inks and pigments that are not harmful to health.
High pressure laminates are among the most hygienic products on the market. Bacteria need nutrition and moisture to proliferate, this is impossible in a material such as HPL laminate. Its property mentioned above on moisture resistance makes it an antibacterial product, characterized by a surface so solid that dirt cannot penetrate.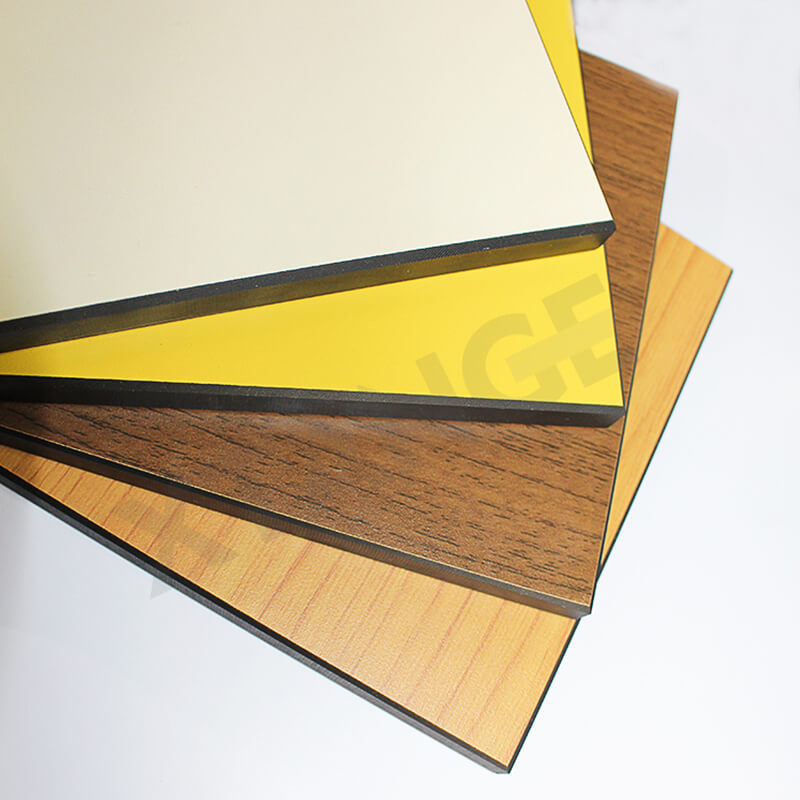 It is important to know that high pressure laminate can reproduce the appearance of any other material such as wood, natural stone, marble, granite, quartz and ceramics. And it can adopt an opaque, shiny or satin finish, as well as simulate various colors with different textures and models. You will have endless possibilities to choose from, satisfying your tastes without limitations.
Another of the important benefits with respect to the resistance in HPL high pressure laminates is that it is a highly hermetic product since it completely prevents the infiltration of water or any other liquid under the surface layer. Very low water absorption and moisture content, it is therefore a very stable product against environmental changes.
Shandong iGolden Furniture Co., Ltd. was established in 2012 in Jinan City, Shandong Province which is one of the biggest professional manufacturers of furniture and board. Such as hospital furniture, bank furniture various customized office furniture,Aluminum honeycomb panel and compact laminate board. iGOLDENOF is a large-scale manufacturing enterprise integrating design, development, production and sales. In past ten years, IGOLDENOF has insisted on open-mindedness, solidarity, mutual assistance, hardworking, pragmatic and humble entrepreneurial spirit and the pursuit of excellence who has been highly recognized and appraised by customers from all over the world.