Color matching of office furniture
At present, popular office furniture colors on the market are black, gray, brown, dark red and plain blue and other dark department, as well as white maple and sand Billy color and other light color department.
Black, brown give a person a kind of solemn, heavy, dignified sense, more common for boss chair, reception room desk and chair, conference room, etc. The desk that light color fastes, class stage, cabinet to wait can let the office feel more neat, lively.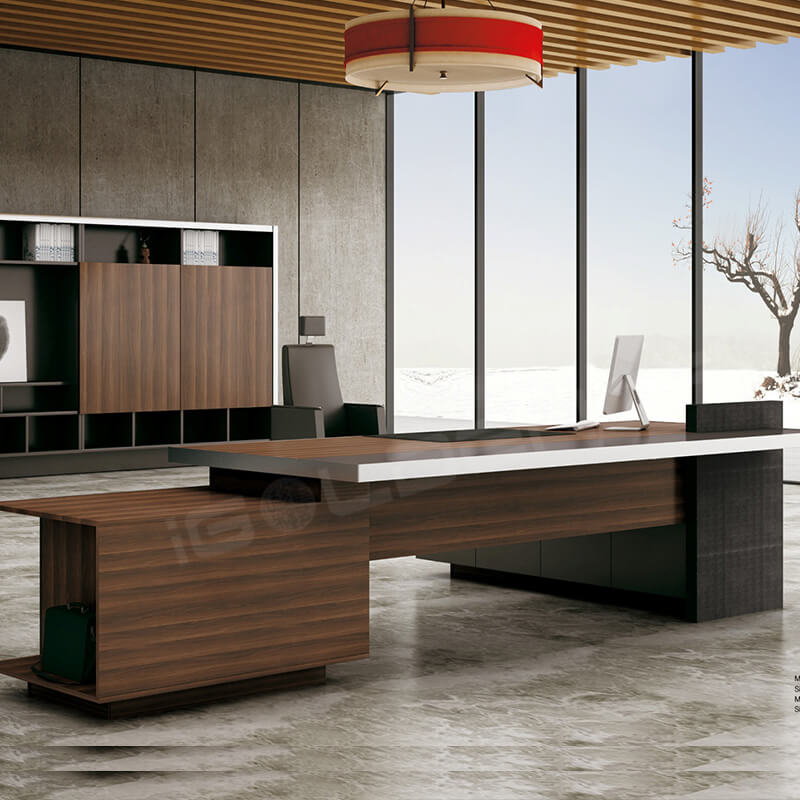 Generally speaking, the color collocation of office furniture should be carried out in accordance with the principle of "big jump, small harmony", the former refers to the color difference and change between different offices, the latter refers to a variety of office furniture, office supplies in an office to maintain overall harmony.
Suggested collocation scheme: vermillion with black can attract the other side of the line of sight, dark green with the collocation of earth yellow all show natural, in addition, there are light gray with black, magenta with sapphire blue and so on.
Shandong iGolden Furniture Co., Ltd. was established in 2012 in Jinan City, Shandong Province which is one of the biggest professional manufacturers of furniture and board. Such as hospital furniture, bank furniture various customized office furniture,Aluminum honeycomb panel and compact laminate board. iGOLDENOF is a large-scale manufacturing enterprise integrating design, development, production and sales. In past ten years, IGOLDENOF has insisted on open-mindedness, solidarity, mutual assistance, hardworking, pragmatic and humble entrepreneurial spirit and the pursuit of excellence who has been highly recognized and appraised by customers from all over the world.