This unique chair consists of 3 main parts, which are the back rest, seat and leg rest. These parts have several movements in which the back rest and leg rest can be adjusted up and down by 2 DC motors with the use of the handset. While in a laying bed position, the chair can be adjusted back to a Trendelenburg Position.
iGolden carries a fullline of medical IV infusion therapy chairs with comfort for the patient, and efficiency for the care giver.
Easy removable and renewable foot extend is included to the chair. During the bed position, the chairs gets the trendelenburg position. Chair is covered with cleanable, waterproof material and the chair is comfortable and orthopedic designed.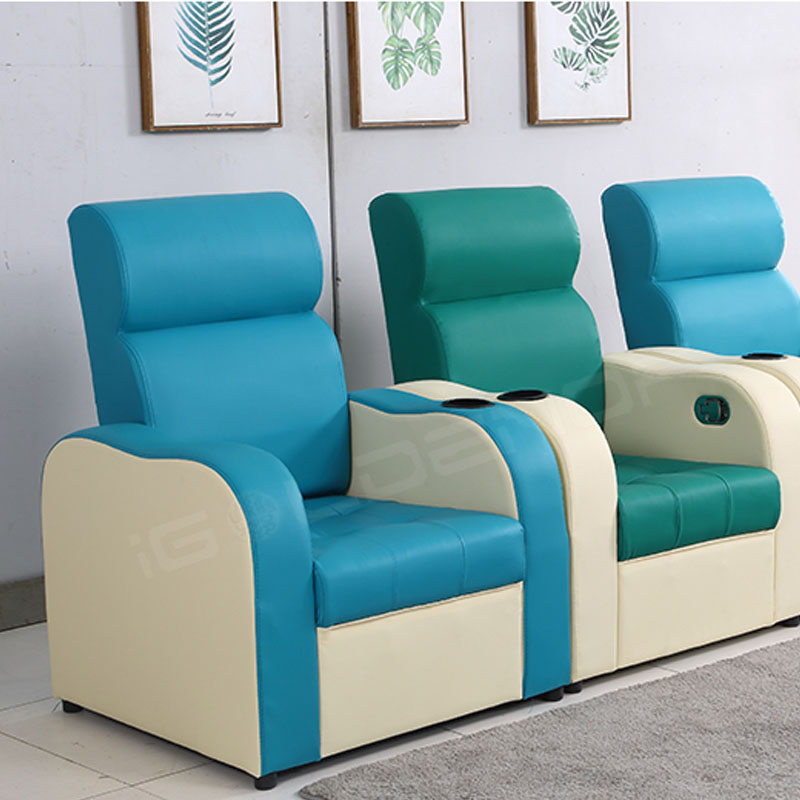 The infusion chair with dining table is mainly used in infusion rooms or as a medical recliner. It is equipped with storage baskets and infusion stand.
The armrests automatically move with the chair during tilt adjustment into the shock position, so that there is no need for the patient to change sitting and arm positions.
Shandong iGolden Furniture Co., Ltd. was established in 2012 in Jinan City, Shandong Province which is one of the biggest professional manufacturers of furniture and board. Such as hospital furniture, bank furniture various customized office furniture,Aluminum honeycomb panel and compact laminate board. iGOLDENOF is a large-scale manufacturing enterprise integrating design, development, production and sales. In past ten years, IGOLDENOF has insisted on open-mindedness, solidarity, mutual assistance, hardworking, pragmatic and humble entrepreneurial spirit and the pursuit of excellence who has been highly recognized and appraised by customers from all over the world.