Sound absorption effect is good, fire, waterproof, due to the honeycomb aluminum plate inside the honeycomb core separated into many closed chamber, prevent the flow of air, the sound wave is obstructed, sound insulation effect, and the honeycomb core and panel and backplane between the sound-absorbing cotton or sound-absorbing cloth can effectively absorb the sound conducted by the punching panel, This double sound absorption design improves the sound absorption coefficient (up to 0.9 +).
Aluminum honeycomb is used in various aerospace applications and is becoming the go-to material for critical substructures in rockets, aircraft, and jet engines, and propellers, as well as similar non-aerospace structures, such as wind turbine blades. In less sensitive applications, aluminum honeycomb is also used in aircraft heating, ventilation, and air conditioning systems.
We Specialize in Aluminium Honeycomb Cores and Aluminium Honeycomb Panels. Our custom laminating and extensive material knowledge helps to provide our customers with infinite composite panel possibilities.
Straight appearance, various colors and durable
Honeycomb insulation panels of different sizes have very high smoothness and are not easily deformed.
Aluminum honeycomb sandwich panel has beautiful appearance, brilliant color and good overall effect. It integrates load-bearing, heat preservation, fire prevention and water-proof, and no need secondary decoration. It has fast and convenient installation, short construction period and good comprehensive benefit. It is a kind of widely used and highly potential environmental protection building material. It can be used as wall panels, ceiling panels, internal wall partition, fire-proof panels, door panels, furniture and so on.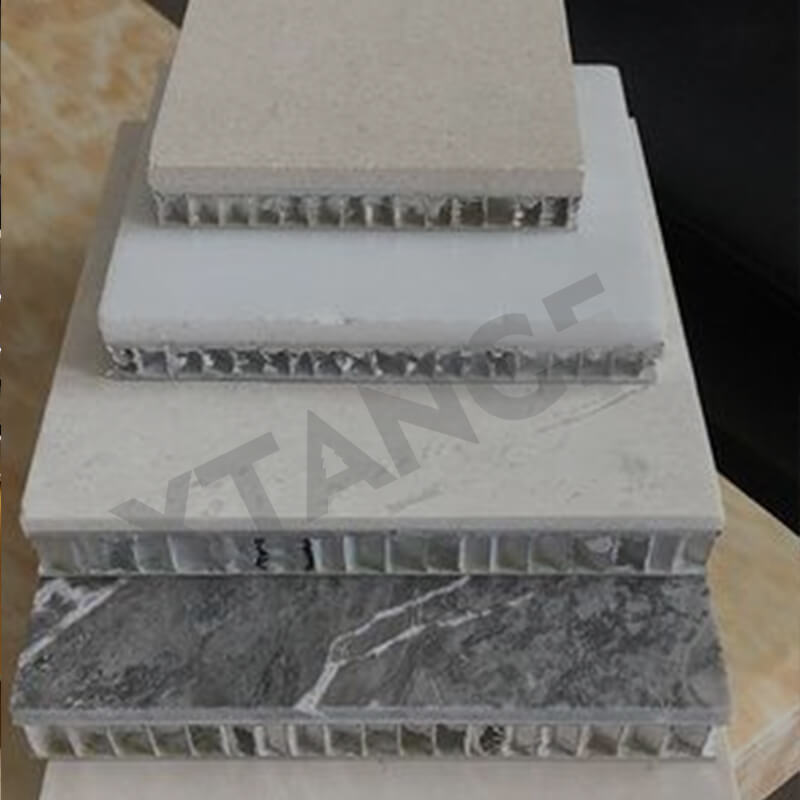 Shandong iGolden Furniture Co., Ltd. was established in 2012 in Jinan City, Shandong Province which is one of the biggest professional manufacturers of furniture and board. Such as hospital furniture, bank furniture various customized office furniture,Aluminum honeycomb panel and compact laminate board. iGOLDENOF is a large-scale manufacturing enterprise integrating design, development, production and sales. In past ten years, IGOLDENOF has insisted on open-mindedness, solidarity, mutual assistance, hardworking, pragmatic and humble entrepreneurial spirit and the pursuit of excellence who has been highly recognized and appraised by customers from all over the world.