Regular size:
4000*1200mm
Conventional thickness:
Total thickness mm: 12mm-35mm
Panel thickness: 1.0 mm-3.0 mm
Floor thickness: 1.0 mm-3.0 mm
Scope of application:
Aircraft carrier, aviation, yacht interior decoration, building curtain wall decoration materials (train station, airport terminal building, music hall, stadium, Grand Theatre, KTV, etc.), furniture, ceiling ceiling and interior partition wall.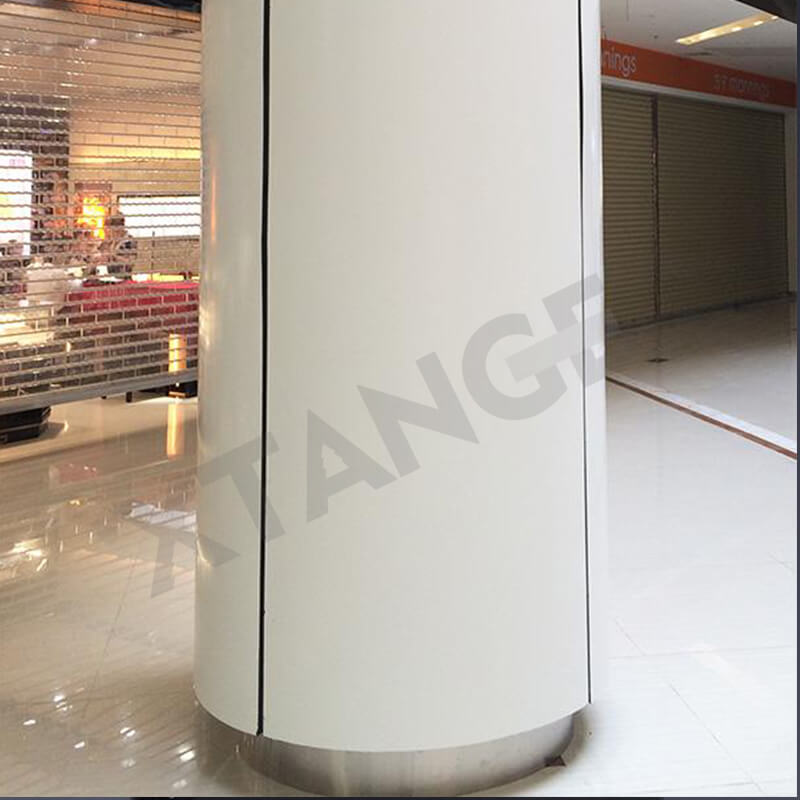 Product features:
A. Curvature, size and size of arc can be customized according to the actual requirements of the project.
B. A variety of colors are available for selection and customization.
C. The sound insulation, heat insulation, fire prevention and shock proof functions are outstanding.
D. The structure is stable and the wind pressure is good.
E. Excellent flatness of the board.
F. Installation and maintenance are simple and flexible, and construction and maintenance costs are reduced.